World's largest vertical farm set to open in Norfolk
Added on 01 November 2022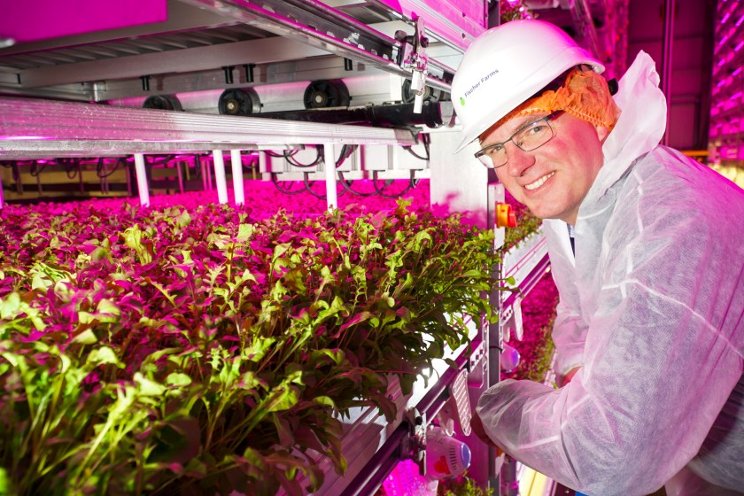 Construction on the 25,000m2 vertical farm at the Food Enterprise Park in Easton is now complete, developers Fischer Farms confirmed.
The site will have the capacity to supply 6.5 tonnes – 72,000 bags worth - of leaf salad, lettuce, leafy herbs and other fresh produce to retailers.
When fully operational, the vertical farm will be powered by 100% renewable energy, according to the company.
Opening in early 2023, the company said the development would lead the way for a "scalable and more sustainable food production industry".
Indoor farming has seen a flurry of recent investment across the globe and around $1.8 billion has flowed into the sector since 2014, according to data group Dealroom.
Photo: Construction on the 25,000m2 vertical farm at the Food Enterprise Park in Easton is now complete (Credit: Fischer Farms)