WUR develops apps for 3D image recognition
Added on 25 November 2022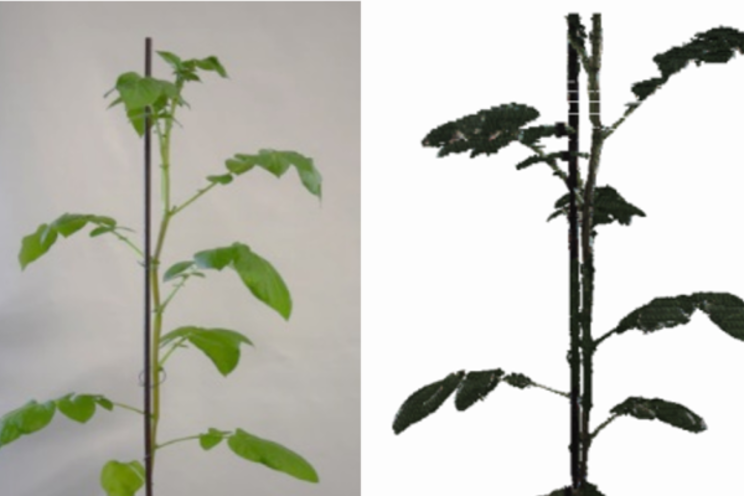 Photogrammetry is a classic technique to create high resolution 3D images. In that case, an object is photographed from multiple sides (by as many as 16 cameras), and those images are merged. However, this setup of cameras are not easy to move, the position and angle of each camera must be precisely known, and so the crop must therefore be taken to the photo studio.
Lidar
That is why WUR was looking for mobile alternatives to these setups. Two advances in the past decade looked promising, Lidar and Stereovision. A Lidar camera works with a laser that scans the area in front of it. Software can map the scene by analyzing the reflection of the rays back to the Lidar. However, such cameras work with infrared and get interferance from bright infrared lights like the
sun, they are therefore not suitable for taking photos in a greenhouse (where
there is a lot of sunlight).
Photo Courtesy of WUR