The importance of data and software in CEA planning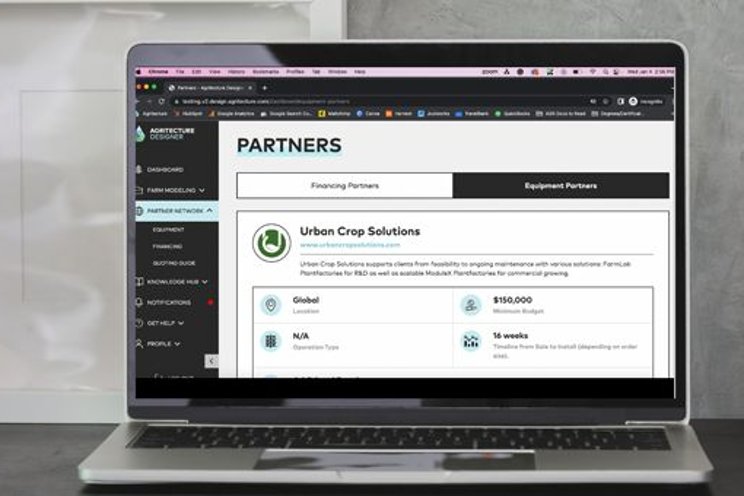 Tell us about yourself and your role with Agritecture.
I am the Client Success Manager for Agritecture Designer (AD). In this role, I have two main responsibilities. The first is to support AD users by answering questions and providing guidance as they create and refine models on the platform. The second is to manage the Agritecture Partner Network. The partner network is composed of equipment and service providers that Agritecture has reviewed and endorsed as reliable vendors to CEA farms. Prior to joining Agritecture, I worked on the Business Development team at AeroFarms. I have a Masters in Horticulture specializing in Controlled Environment Agriculture (CEA) and a Bachelor of Science in Biology.
What is Agritecture Designer and why did your team set out to create this software?
Agritecture Designer is a commercial farm-planning software that provides a step-by-step framework to progress from the initial ideation of a CEA project, all the way to vendor selection. It was created because the Agritecture consulting team kept encountering clients with the same needs and challenges when it came to farm planning. CEA is an infrastructure-heavy industry with relatively low margins. This means that for a CEA operation to be successful, the appropriate amount of capital is invested in the correct location, crops, and technologies. All of these decisions should be made in the planning stage with as much information as possible. This is where Agritecture Designer provides its greatest value.
Who does the software serve? What advantages does it offer to users?
Our largest user base is entrepreneurs interested in building or expanding their CEA facilities. However, we have users that are involved in just about every aspect of the industry. I have spoken to investors who use AD to do a reality check on proposed projects. We have consultants that use Agritecture Designer as part of their deliverables to clients. We have vendors that use AD as a sales tool when speaking with customers, and we even have educators interested in using AD as part of their CEA curriculum.
Photo: Agritecture