Novel agrivoltaic array tech for greenhouses
Added on 16 December 2022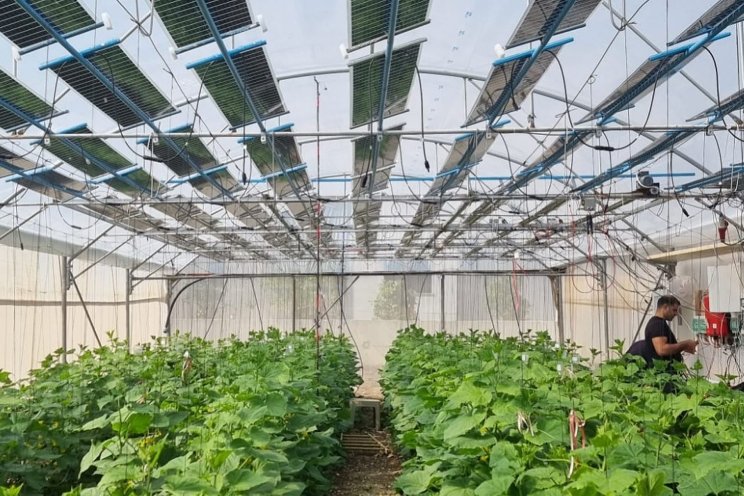 Israeli startup Trisolar, a spinoff of the Triangle Research and Development Center, has launched a new plug-and-play PV system technology for applications in agrivoltaic projects and greenhouses.
"It is a crop-responsive PV tracking system for inside greenhouses," the company's founder and CTO, Esther Magadley, told pv magazine. "It is commercialized including the tracking structure, motor, controller and the specially designed solar panels."
The modules are bifacial products manufactured by an unspecified producer, based on specifications provided by Trisolar.
"They are smaller and lighter than standard PV modules and are semi-transparent, with a transparent backsheet and spaces between cells," Magadley explained. "Parts of the system are assembled before its deployment, making the installation inside the greenhouse as easy as possible."
The system features a programmable logic controller (PLC) type controller to alter the angles of the tracking system, so the plants get the level of light or shading they require for optimal growth performance.

Continue reading.

Image: Trisolar