ModalAI helps make greenhouse profits bloom!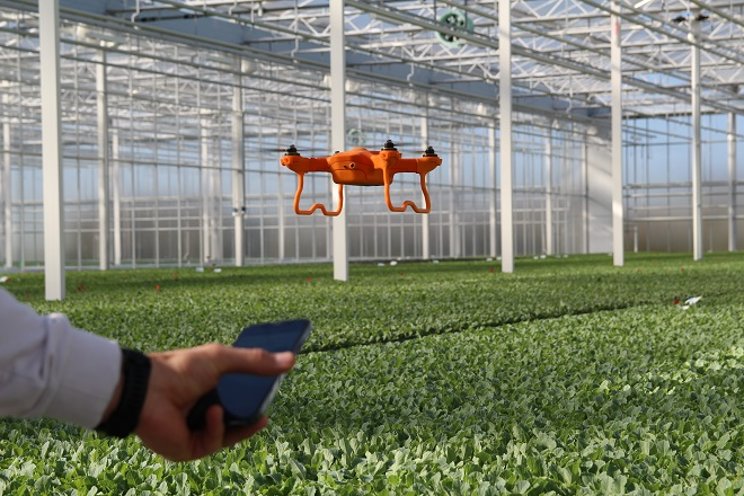 Horticulture 101
The US Department of Agriculture defines horticulture as, "that branch of agriculture concerned with growing plants that are used by people for food, for medicinal purposes and for aesthetic gratification." An alternative description is "Horticulture is also called Controlled Environment Agriculture (CEA), or in other words crops which are grown in modern greenhouses. The branch has several sub-categories like vegetables (e.g., tomato, lettuce), cut flowers (e.g., roses) or pot plants (e.g., orchids).
Greenhouses play a key role in all aspects of horticulture. Growers use greenhouses made of transparent walls and roofs to harness the power of the sun's light and heat to protect plants from environmental conditions. These structures can range from small shed-like buildings to industrial-scale warehouses. The latest Cuesta Roble (Oak Hill) Consulting report estimates that, as of 2019, the world greenhouse vegetable area alone consists of 1,228,000 acres.
The North American slice of that market continues to grow fast, at an estimated 8.4% CAGR between now and 2030. The most recent USDA statistics indicate that over 20,000 U.S. horticulture greenhouse operations generated more than $13.8 billion in sales. California, Florida, Oregon, Michigan and Texas ranked at the top of that list.
By far, however, European producers have taken the lead in the world's greenhouse horticulture sector. The European Union (EU) accounts for more than two-fifths of it. Within the EU, the Netherlands, whose laws protect the cultivation of fruit, produces 10% of the EU's total vegetable tonnage. This small country also provides 21% of the peppers, 20% of the cucumber, and 17% of all of the tomatoes grown in Europe. It also distributes this produce throughout Western Europe. Corvus Drones, an in-country original equipment manufacturer (OEM), has focused its hardware design, which incorporates ModalAI's VOXL Flight autopilot. For growers, to decrease labor costs, reduce cultivation risks and enable more efficient space planning in this lucrative market.
Photo Credit: Corvus Drone