International Statistics - Flowers and Plants 2022
Added on 10 November 2022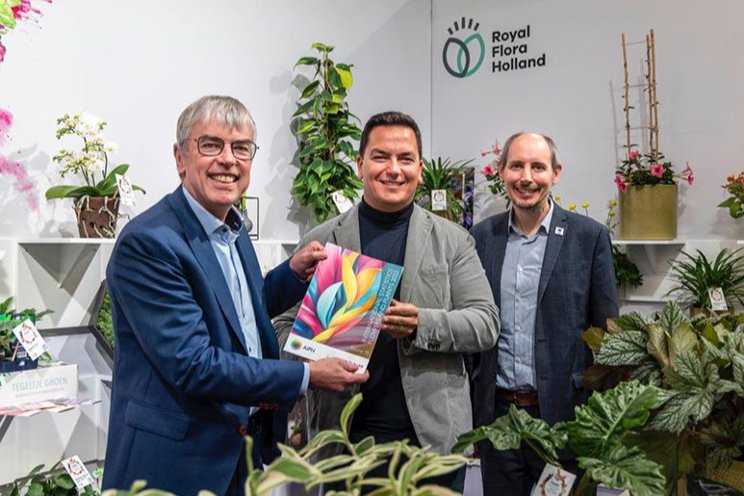 The International Statistics Flowers and Plants 2022 launched at Trade Fair Aalsmeer today (9 November). A copy was presented to Steven van Schilfgaarde, CEO of Royal FloraHolland, by Leonardo Capitanio, President of AIPH and Tim Briercliffe, Secretary General of AIPH.
The International Statistics Flowers and Plants Yearbook has the most comprehensive production and trade data collection for the ornamental plants and flower industry. It is now available to purchase and instantly download from www.aiph.org.
The importance of this annual publication to the ornamental horticultural industry is invaluable to trade organisations, policymakers, marketers, producers, traders, libraries, and universities. In its 70th year, the contents result from extensive research and data compiled by the Centre for Business Management in Horticulture and Applied Research, Leibniz University Hanover, Germany.
Photo: International Statistics Flowers and Plants 2022 launch at Trade Fair Aalsmeer (Steven van Schilfgaarde, CEO of Royal FloraHolland; Leonardo Capitanio, President of AIPH and Tim Briercliffe, Secretary General of AIPH). Courtesy of AIPH