ADQ's AgTech Park launches VF project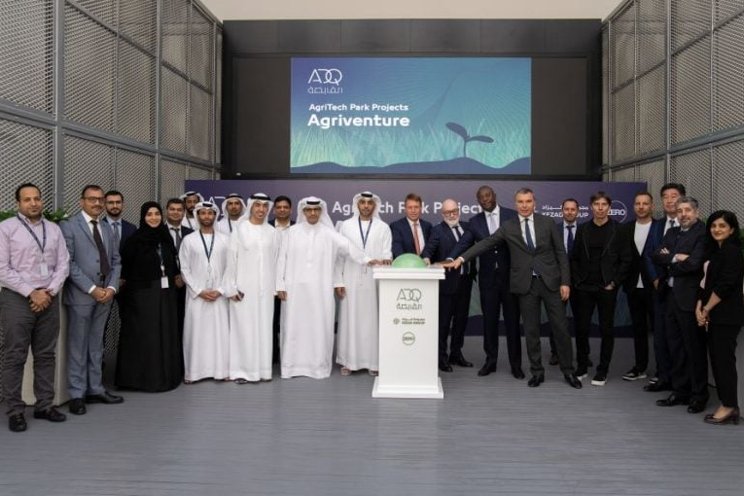 AgTech Park, the agricultural ecosystem under Abu Dhabi-based investment and holding company ADQ, announced it had commenced its operational phase with the launch of a vertical farming project.
The project is in partnership with Zero, a high-impact technology company headquartered in Italy.
It is the first of several controlled environment agricultural concepts that will be housed in the AgTech Park and aimed at enhancing indoor farming locally and further exploring desert-climate farming in the UAE.
The inaugural farming facility is situated in KEZAD (Khalifa Economic Zones Abu Dhabi Group).
KEZAD has a well-established ecosystem for food industries across the entire value chain, creating a strong base for growth, both for local producers and the food industry as a whole.
Additional sites exploring different technologies will be launched in Al Ain Industrial City within the coming year.
Photo: Gulf Business