Bowery hires new Chief Sales Officer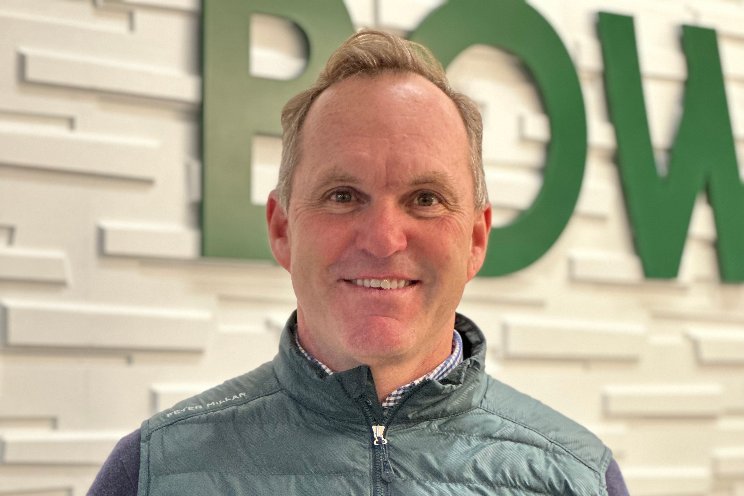 Bowery, the largest U.S. vertical farming company, today announces the continued expansion of its senior leadership team with the hiring of Matt Williams as Chief Sales Officer. Williams joins Bowery at a time of accelerated growth, and will spearhead Bowery's continued rapid retail footprint expansion. In the first few months of 2023, the company has added 400 new retail locations; its pesticide-free produce is now available in over 1,500 stores and e-commerce partners from Walmart to Whole Foods to Amazon.
Williams brings extensive industry experience across produce, specialty foods, perishable, frozen, and beyond to his new role at Bowery. Driven by a personal mission that individual food choices impact not only personal health but the health of the planet, Williams was drawn to Bowery to continue to apply his expertise to plant-based foods.
He joins Bowery from Tattooed Chef, a plant-based frozen foods company, where he served as Chief Growth Officer. Prior, he was President at Beecher's Handmade Cheese, Senior Vice President at Dean Foods, and Vice President of National Accounts at Odwalla. He has also served as a Board Member for Organic Valley Fresh. Williams earned a B.A. at the Pennsylvania State University and a master's in Food Industry Management from the USC Marshall School of Business.
"Bowery is a fast-growing advocate for climate-smart foods and a company that I've long admired. I'm excited to join the team at such a pivotal moment," said Matt Williams, Chief Sales Office, Bowery. "As Bowery expands its geographic farm locations, retail footprint and grows its product portfolio, demonstrating leadership within CEA, I'm committed to supporting the company's mission to reimagine the future of food."
Bowery has expanded to 400 new retail locations since the start of the year, including Walmart stores in Florida, The Giant Company, Central Market, Rouses, King Kullen, Amazon in North Carolina and Georgia, as well as in a variety of speciality and independents. The company doubled production capacity in 2022 and is on track to double production capacity again in 2023.
Bowery continues to be an industry leader moving beyond leafy greens and into new categories of pesticide-free produce including strawberries and salad kits. Bowery's salad kits, now available at approximately 380 retail locations in the Tri-State and Mid-Atlantic regions, were an instant hit since launching in September 2022. These tremendously popular kits, available in three flavors, can be found at Wakefern, independent grocers, and specialty stores like Westside Market and Eataly.
Bowery just launched a new advertising campaign demonstrating how its produce is grown smarter. The campaign features outdoor placements in high traffic locations in New York City and Washington, D.C. including NY's Moynihan Train Hall, select New York City subway stations, DC's Union Station and more. The campaign, which will run through April 30th, will also live across YouTube, Instagram, Hulu and others.