No sunlight, no soil – no worries as VF looks stacked with promise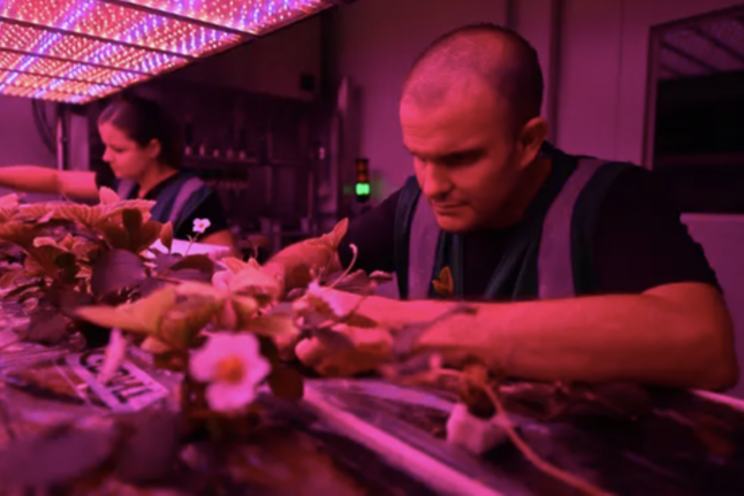 Not far from the fertile farmlands known as Australia's salad bowl, rows of fruit and vegetables are being cultivated without sunlight or soil.
Perfect-looking strawberries, tomatoes, baby cos lettuces and coriander grow under moody purple fluorescent lighting. Here in the research wing of a 4000 sq metre facility at Arundel on the Gold Coast, the intensity and timing of light, the humidity of the air, and the nutrients in the water supply are all intricately controlled.
In months, its leafy vegetables will hit the shelves of major supermarkets around the country.
Stacked Farm, the biggest player in Australia's vertical farming industry, says the technique can produce more crops more quickly and in less space than traditional agriculture requires.
Vertical farming refers to indoor farming in controlled environments, usually in the absence of soil and natural light, and involves well-established horticultural techniques. Stacked Farm, for instance, uses a form of hydroponics, growing its plants in rockwool, a material similar to an insulation batt, while a channel of water flows underneath.
Photo: Plant Biologist Robert Coe and horticulturist Manon Van Kempen tend to strawberry crops in a controlled climate room owned by vertical farming player Stacked Farm. Photograph: Dan Peled/Dan Peled for The Guardian Australia