Hydroponics help urban schools grow food year-round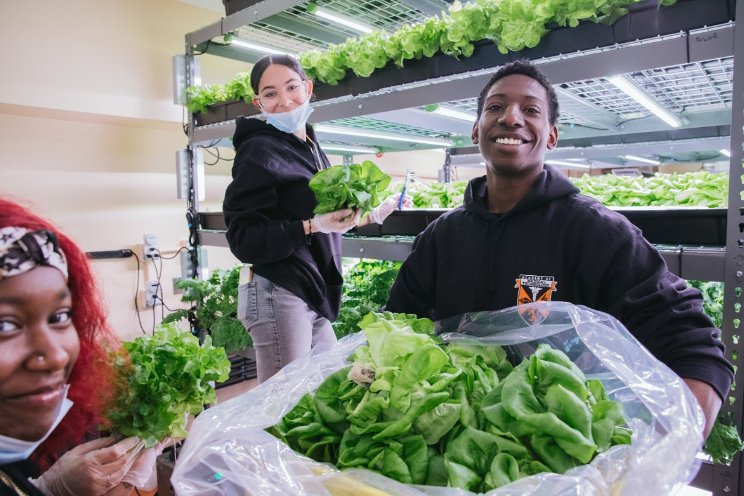 This article was produced in partnership with Earth Island Journal for its Built Environment issue.
Inside a 4,000-square-foot greenhouse in west Baltimore at the end of June, untended basil plants were falling over and going to seed. School was out, so the farmers—students at public charter school Green Street Academy—had abandoned their crops for the summer.
No matter: Right after the July 4th holiday, a group would be back in the space for a five-week entrepreneurship program, during which they'd be trained to tend to the plants and technology and learn business skills. Since hydroponic farms don't have to adhere to traditional growing seasons and accelerate plant growth, the herbs would get back on track in no time.
Photo: Students harvesting greens with Teens for Food Justice. (Photo credit: Jessica DiMento)