Online Flower Auction expands offering with roses from Nini by Herburg
Added on 12 December 2022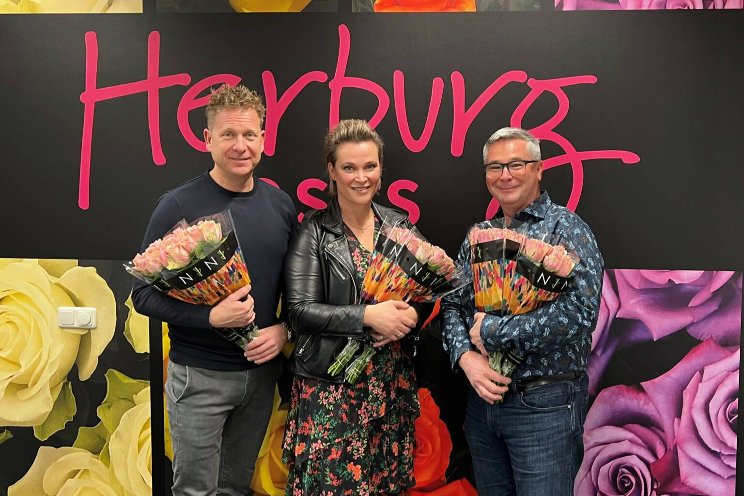 Situated on the southern shores of Lake Naivasha, Nini is a division of Herburg Group, which purchased the company in 2021. Nini consists of two adjacent rose farms: Nini Limited and Lamorna which grow approximately 125 million stems per year on a combined greenhouse area spanning 60ha.
More recently, the rose farm announced a significant expansion, which, according to Philip Veys general manager Nini and Herburg roses, "allows to even better serve retail customers and traditional, auction-based wholesalers "
Varieties up for auctioning through OFA include 'Snowstorm', 'Athena', 'Athena Royal', 'Pink Athena', 'Patz', 'Lovely Jewel', 'Royal Jewel' and 'Furiosa'. Stem lengths predominantly come in 40-50-60 cms. Nini has plans to launch several excitingly new varieties soon.
Pictured left to right are Marco van der Burg (Nini), Danielle Strating-Geijteman (OFA's newly appointed CEO), and Philippe Veys.