Kick-off of new buying season at GROEN-Direkt
Added on 12 December 2022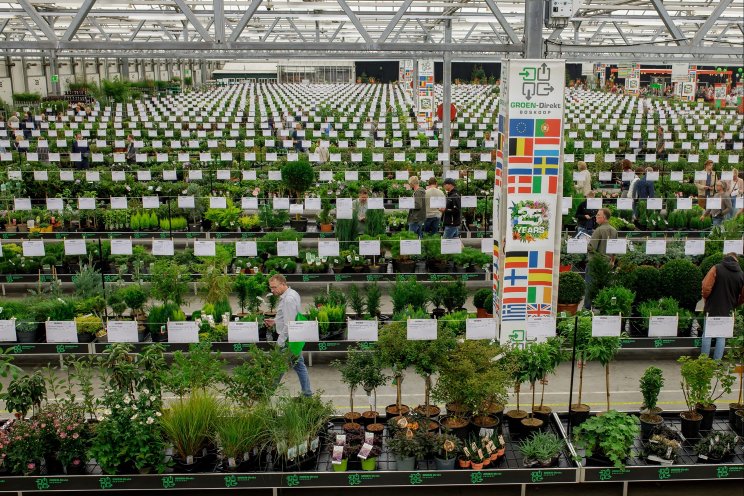 On 7 & 8 February 2023 GROEN-Direkt will once again be opening its doors for its Spring Fair: the leading international kick-off of the new garden plant season. GROEN-Direkt is looking forward to bringing garden plant traders and buyers together and organising a unique trading platform: Meet & Trade at the Spring Fair! The fair hall in which GROEN-Direkt will be presenting more than 5,000 unique sample batches will simultaneously host the first spring edition of PLANTARIUM | GROEN-Direkt featuring at least 150 growers' stands, Visitors' Favourites and a trend presentation, enabling visitors to view the most complete range of garden plants in Europe all under the same roof while finding plenty of inspiration for the coming spring.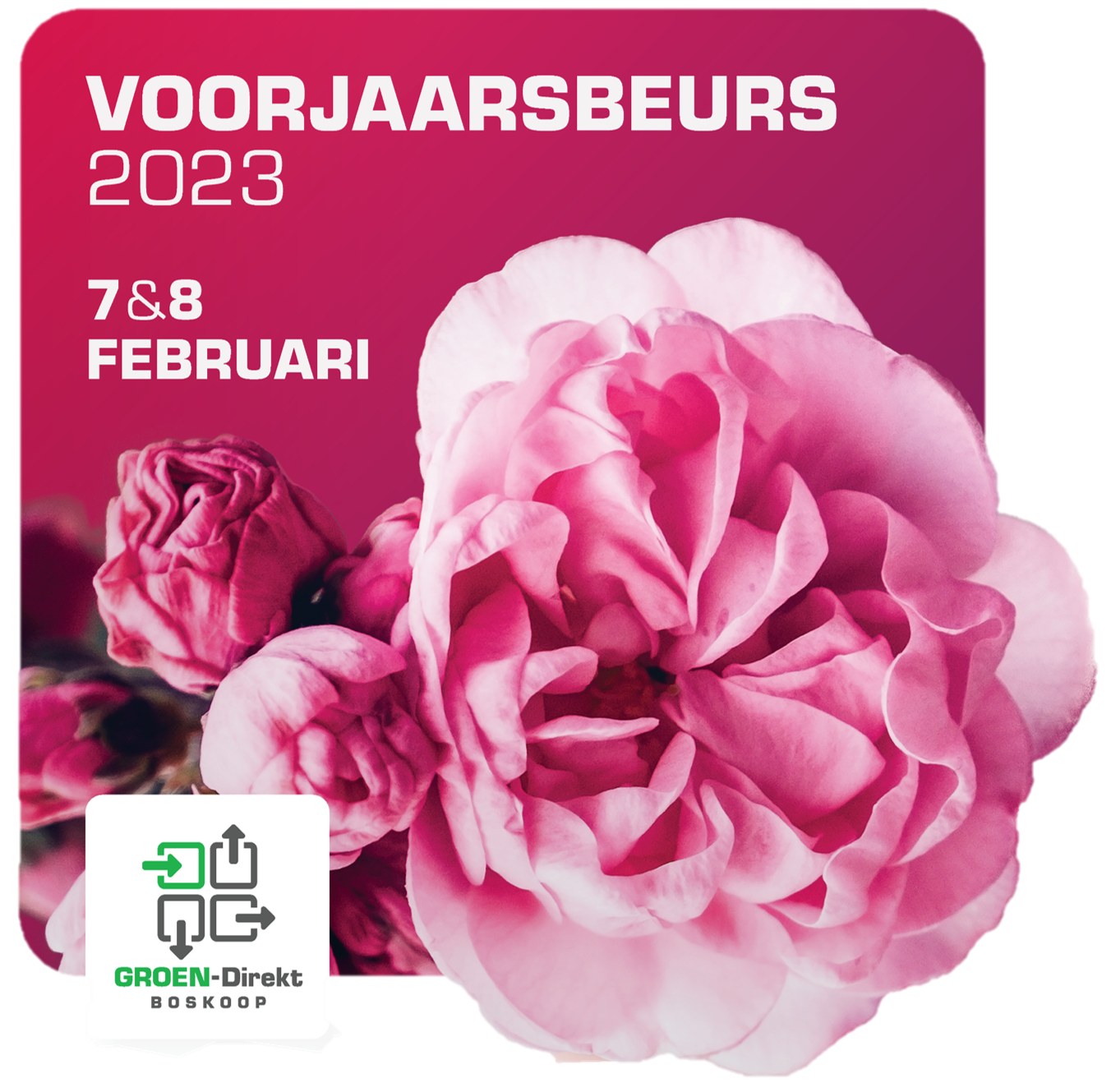 NEW in 2023: continuous range on view
In addition to its weekly updated ranges and the ranges physically on view at its 30 annual fairs, GROEN-Direkt will in 2023 also be introducing a 'continuous' range of plants. Parts of the ranges presented at the seasonal fairs will be included in the fair ranges for a longer time to strengthen and broaden the weekly ranges. This 'continuous' range will remain on view both physically at the fairs and in the webshop for weeks longer, making the broad range of thousands of sample batches 'continuously on view' in 2023. "So it will be 'what you see is what you get' as usual, but now for a longer period of time," explains GROEN-Direkt's Hans Cok.
TREND in 2023: buying at precisely the right time
Instead of having to look far ahead and order batches on a long-term basis for the future, today's buyers want to be able to respond more quickly to what the market has to offer and what their customers want on the short term. With its weekly updated ranges, GROEN-Direkt offers them the perfect purchasing channel – the possibility of buying precisely the garden plants they want at precisely the right time, to enable them to respond promptly to the latest trends.
Most complete range ever
The hall in which the Spring Fair will take place will simultaneously host PLANTARIUM | GROEN-
Direkt, where at least 150 growers will personally tell visitors all about their own ranges at their stands. This fair will also feature dozens of Visitors' Favourites and a trend presentation. So all in all, plenty of inspiration during the two days of the Spring Fair!
GROEN-Direkt's 2023 Spring Fair
Dates :

Times :

Venue :

Webshop :
Tuesday 7 and Wednesday 8 February 2023
7 a.m. – 5 p.m.
Noorwegenlaan 37, 2391 PW Hazerswoude, the Netherlands (ICT site) the entire range can also be ordered via the webshop
For all the dates and times of the standard and seasonal fairs in 2023 see the full annual fair calendar here.
About GROEN-Direkt
In its capacity as the largest green market in Europe, GROEN-Direkt has been combining the supply and demand sides of the garden plant market for more than 25 years. The company's 30 annual sample fairs supplemented with its webshop showing frequently updated sample photos offer interested buyers a tremendous seasonal range from which to order garden plants all the year round. This GROEN-Direkt is able to do by working closely together with 500 specialist growers in the Dutch Boskoop horticultural region, and also far beyond. This year, GROEN-Direkt came to be part of Green Retail Events, the organisation responsible for the PLANTARIUM | GROEN-Direkt fair on 7 and 8 February 2023.
For more information on GROEN-Direkt, its sample fairs or webshop go to www.groen-direkt.nl or call +31 (0)172 21 15 76.