Nanjing City Government visits Westland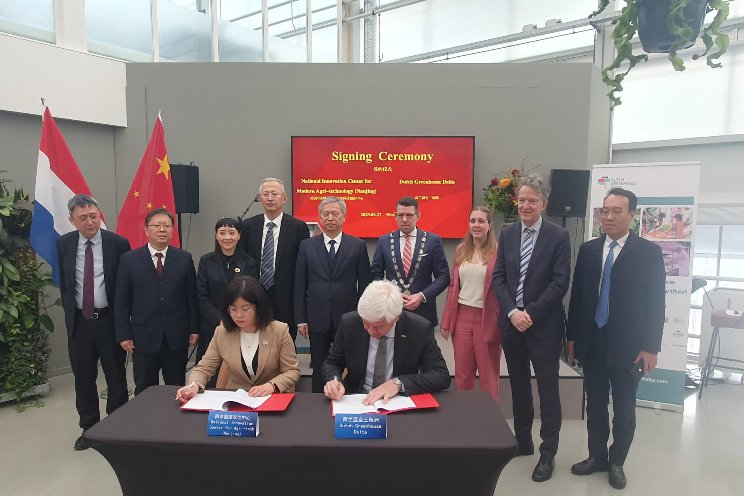 The purpose of the visit of the delegation to WHC is to enhance the cooperation between the Netherlands and Nanjing in modern agriculture and technologies and further investigate how the Dutch global horticulture experience can benefit the development of modern agriculture in Jiangsu province.
On behalf of the delegation, the Deputy Secretary, of CPC Nanjing Municipal Committee, Mr. Wenzu Shen, gave a speech introducing the agriculture development plan of Nanjing and Jiangsu Province.
The Key part of the total program is the signing ceremony between Nanjing National Agri-tech Innovation Center (NNAIC) and Dutch Greenhouse Delta (DGD). NNAIC is the first to build national-level innovation Park in agri technology in China. It is built to be the modern agricultural "Silicon Valley" in China. DGD and NNAIC agreed to build an exchange platform in NNAIC to promote Dutch Horticulture know-how and solutions, to support Nanjing in accelerating the development of modern agriculture in Nanjing.
After the signing ceremony, the Nanjing delegation had an interesting tour at the WHC, in which the partners of DGD explained more about the Dutch horticultural solutions.