'Ranking the greenhouse floor, 15 topics, 6 surfaces!'
Added on 16 November 2022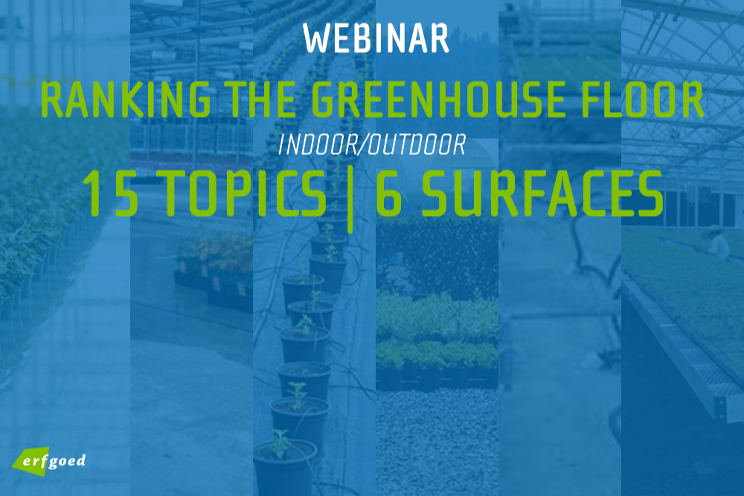 During this webinar, Erfgoed will give you a toolkit. They compared 15 different topics between the surfaces. they will compare the following surfaces:
Concrete Floor

Crushed stone

Dutch Container Systems

Benches

Fabric

ErfGoedFloor Excellent
Join Erfgoed's webinar to explore the 15 important topics. Get to know their rankings of greenhouse floors and ask your questions!
Date: Dec. 8th, 2022, 15.00 CET, 9.00 A.M. EST
Language: English

Click here for more information.