Smart LED lighting strategies for profitability
Added on 20 November 2023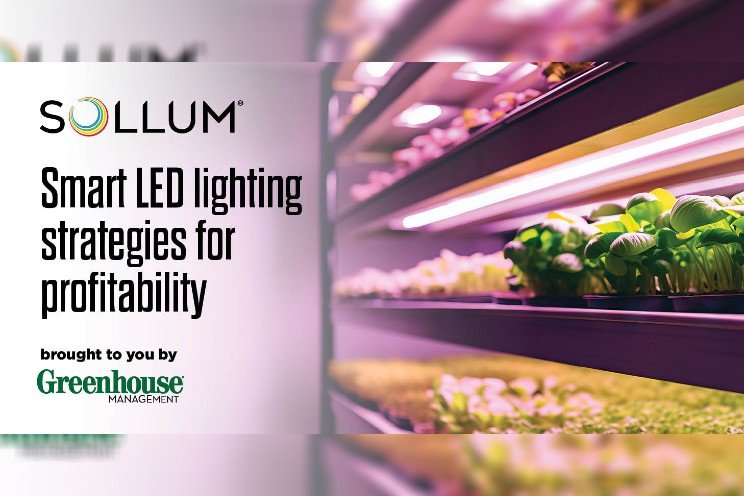 The SF-Family smart LED grow lights are energy efficient. To support optimal plant health and growth, sensors in each monitor the ambient light levels received by plants. The readings are used by the SUNaaS platform to automatically dim and adjust the light spectra in real time in order to maintain the scheduled light recipe. Our truly dynamic and future-proof LED horticulture lighting solution can handle any light recipe. You benefit from cost-effective multi-crop management and crop rotation all from a single lighting fixture.
Join Rose Séguin and Michael Hanan on November 28th to learn about increasing your profits with Sollum Technologies smart LED grow lights.
Click here to register for this free webinar.