Growing to a new future of food: Investing in our planet
Added on 11 September 2023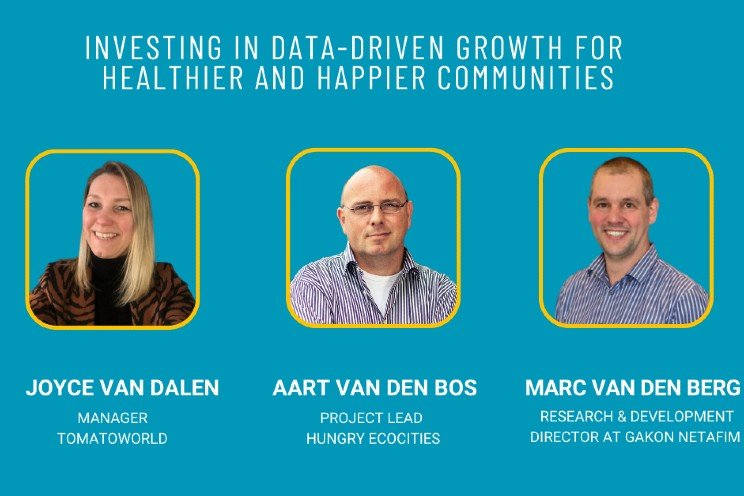 Scheduled for Thursday, September 14, 2023, at 12:00 p.m. CEST, the webinar promises to be an enlightening session for all attendees.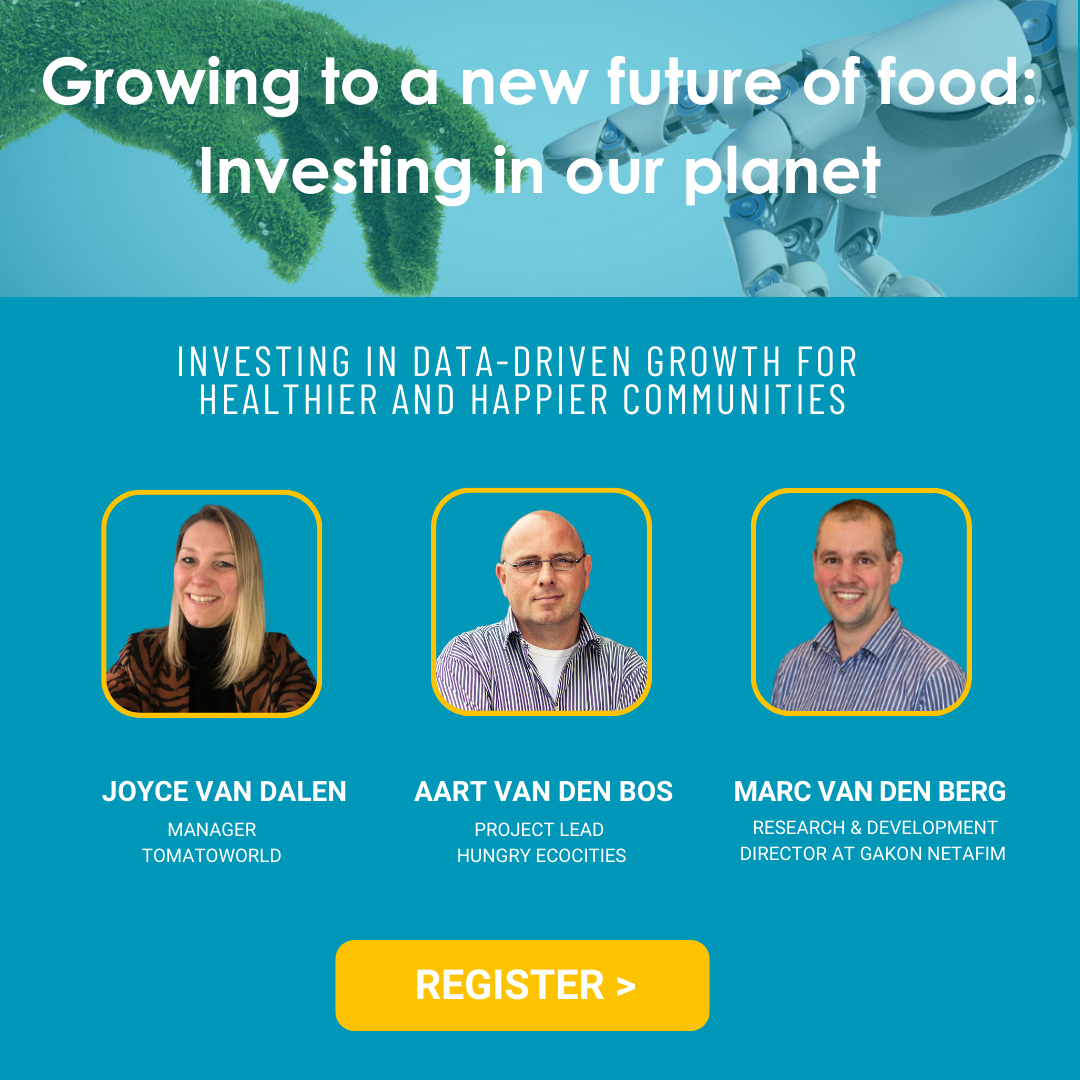 Joyce van Dalen, the manager of Tomatoworld, will co-present the "Data-Driven Growing project" alongside LetsGrow. By analyzing real-time data from various sources, farmers can make informed decisions about irrigation, pest control, and crop rotation. This project emphasizes the importance of data in predicting crop yields, understanding soil health, and ensuring sustainable farming practices. With the combined expertise of Tomatoworld and LetsGrow, attendees can expect insights into how data can revolutionize traditional farming methods and pave the way for a more sustainable future.
Following this, Aart van den Bos, project lead Leader of Hungry Eco Cities for EatThis., will present "Hungry Eco Cities." Hungry EcoCities puts forward a high-level alliance between science, technology, and the arts, to effectively explore how digital technologies & applications can lead in turn to reduced food waste, more sustainable value chains, eco-friendly attitudes, and more ethical food consumption. How can we develop ways of creating a healthier, sustainable, and affordable agri-food system for all?
In Hungry EcoCities, studios, universities, growers, and agricultural specialists team up with, artists and creative thinkers to come up with new ideas for the future food system. Hungry EcoCities will host 20 S+T+ARTS residencies and will be working towards defining, designing, and developing AI-enabled responsible, art-driven solutions for the end-users in the agri-food industries. Hungry Eco Cities has received funding from the European Union's Horizon Europe research and innovation program under grant agreement 101069990.
The session will conclude with a deep dive into "Food production: Building a greenhouse Business" by Marc van den Berg, Research & Development Director at Gakon Netafim. This segment will focus on the intricacies of setting up a greenhouse business. The focus will be on how greenhouses can be a lucrative investment, ensuring consistent yields and promoting sustainable agricultural practices.
These initiatives are not just theoretical concepts but represent the cutting edge of the greenhouse sector. They offer significant investment opportunities and have the potential to redefine how we think about food production in the future.
The virtual event will be conducted via a webinar platform, and attendees are encouraged to join and gain insights from these industry stalwarts. Their combined expertise promises to provide a comprehensive overview of the current state and future prospects of sustainable agriculture.
Register today for the webinar