Discover the perfect irrigation system for your plants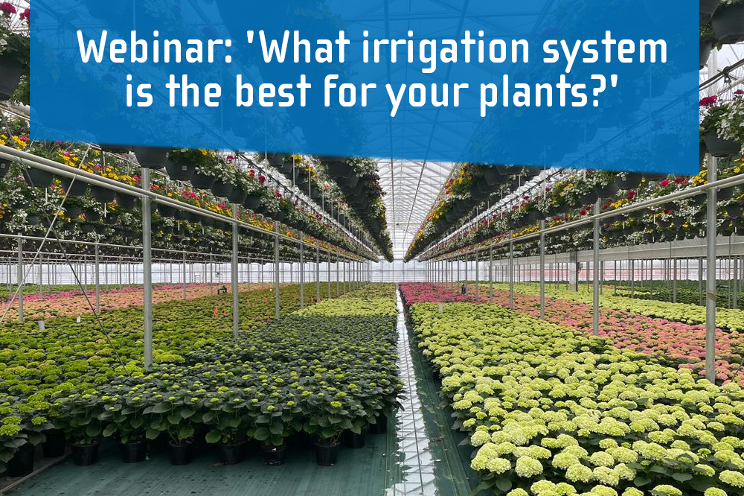 Irrigation plays a critical role in the success of plant cultivation, and choosing the right system can significantly impact plant health, water efficiency, and overall productivity. The webinar, scheduled for July 13th, will be held at 10 AM (EST - Washington D.C) / 4 PM (CEST - Amsterdam).
North American ErfGoed colleague, Jack Ford, will present this webinar. He has a lifetime of working and consulting in the commercial horticultural industry. He understands the grower's business and will guide participants through the various irrigation options available.
During the webinar, attendees will:
Gain a comprehensive understanding of different irrigation systems and their advantages
Learn how to select the most suitable system based on plant types, growing conditions, and environmental factors
Explore the latest technologies and innovations in irrigation for optimized plant growth
Discover water conservation solutions and best practices for sustainable irrigation
Have the opportunity to ask questions
"We are excited to host this webinar and provide growers with knowledge about irrigation systems," said Cor Bremmer, Commercial Director at ErfGoed. "By understanding the different options available and their benefits, growers can enhance plant health and uniformity, conserve water resources, and ultimately improve their overall crop yield."
To reserve your spot for the webinar, visit: https://www.erfgoed.com/events/what-irrigation-system-is-the-best-for-your-plants