The full AeroFarms AgTech Innovation Summit!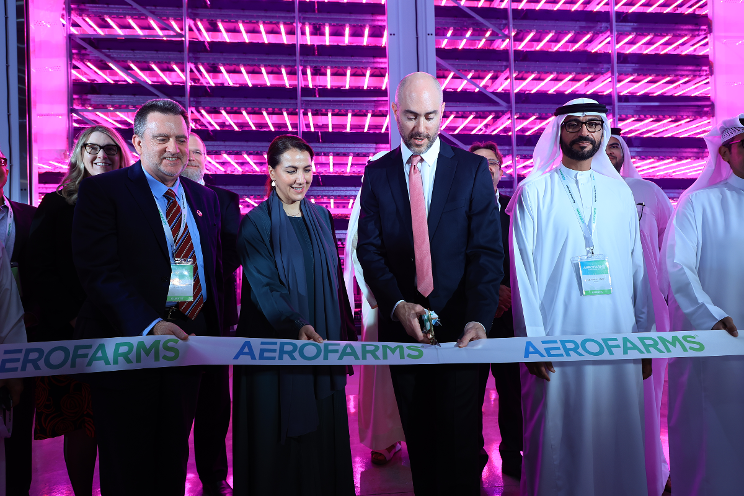 The Summit was filled with insightful conversations, presentations and networking around the future of our food systems that will have a lasting impact. In addition, AeroFarms signed MoUs with NYUAD and ICBA at the Summit, helping expand Abu Dhabi's role for AgTech innovation. See photos from the day below!

Did you miss it? No problem! You can still watch the full summit by clicking below until March 12th.
Watch Recap From Both Events
Watch the two-day event recap from the AeroFarms AgX Grand Opening + 2nd Annual AgTech Innovation Summit here.
AeroFarms AgTech Innovation Summit
AeroFarms Co-Founder + CEO David Rosenberg gives the opening keynote address, sharing remarks about AeroFarms future in Abu Dhabi and the wider MENA region, plus how AeroFarms AgX is conducting groundbreaking R&D projects for next-gen solutions.
Eng. Abdulla Abdul Aziz Al Shamsi, Acting Director General of ADIO, delivers a keynote address on the importance of collaboration between public and private entities to drive meaningful breakthroughs.
Attendees spent the day listening to impactful conversations around the future of food, networking and building bridges around common goals.
CNN Abu Dhabi Anchor Becky Anderson moderates "The Intersection of Food Security, Sufficiency and Sustainability on the Road to COP 28" panel, leading discussion on how to address the complex and interconnected challenges of feeding a growing global population in a way that is equitable and environmentally sustainable.
Grand Opening of AeroFarms AgX in Abu Dhabi, UAE
In February, AeroFarms hosted the Grand Opening ceremony of AeroFarms AgX in Abu Dhabi, UAE, our newest cutting-edge indoor vertical farm focused on bringing innovative R&D to the Middle East. At 65,000 square feet, AgX is the largest indoor vertical farm of its kind for research and development in the world. It is advancing sustainable controlled environment agriculture (CEA) and indoor vertical farming to help address global agriculture supply chain challenges.

The Ribbon Cutting and Grand Opening began with a keynote address by Her Excellency Mariam bint Mohammed Saeed Hareb Almheiri, UAE Minister of Climate Change and Environment, included a Collaboration Agreement signing with Silal, an inaugural First Bite of AeroFarms greens, and concluded with a tour through the R&D projects happening at AeroFarms AgX. See photos from the day below!