Plantone automates indoor growing of year-round fresh greens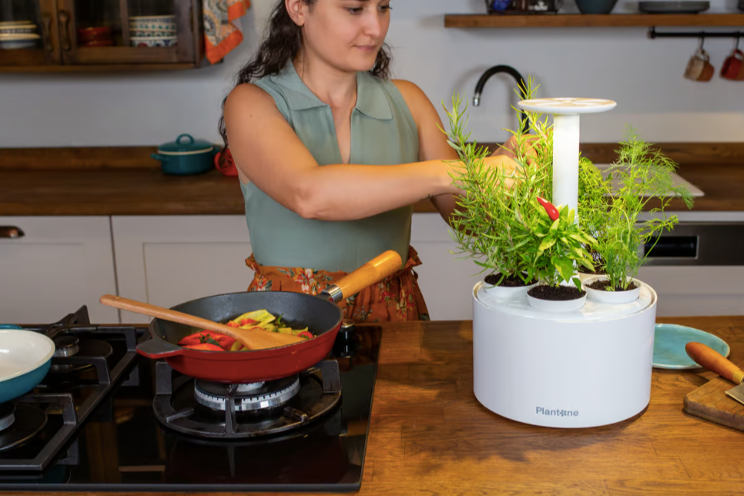 Plantone was founded in 2018 by a group of plant enthusiasts, and launched its first successful Kickstarter in October of that year. The first-generation mini indoor garden was designed to accommodate five different plants such as herbs, micro-greens or flowers in the cylindrical base, with a growth support ring midway up a adjustable LED lighting tower and automated watering from the built-in tank.
"We designed Plantone with the vision of making indoor gardening accessible and enjoyable for everyone," said Omer Halifeoglu, company cofounder. "With Plantone, you don't need to have a green thumb or extensive gardening knowledge. Our smart technology takes care of the hard work, allowing you to simply sit back and watch your plants thrive."
For the second generation, Plantone has refined the design and electronics but as before, the kitchen-top unit allows a user to grow up to five plants simultaneously.
Photo: Plantone