'You don't grow tomatoes vertical.' So what does?
Added on 15 December 2022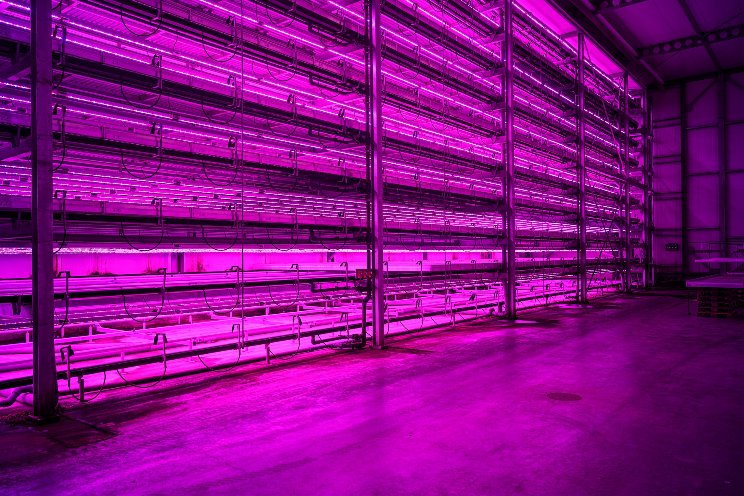 In recent years, there has been a lot of talk about vertical farming (or indoor farming / CEA). Discussions are often about revenue models. 'A tomato from a vertical farm is more expensive than a tomato from a greenhouse,' say sceptics. And so vertical farming will never work,' say the same sceptics.
But new techniques make new business models possible. That certainly applies to vertical farming. An example is the cultivation of crops with medicinal ingredients. Large pharma companies are very interested in this. These companies require constant, guaranteed quality. And that is possible with vertical farming.
And that is just one example. Bosman Van Zaal has realised many vertical farming projects in recent years, from large to small, and in many different parts of the world. In some of these projects, the grower's aim was to maximise production, while in others it was to have complete control over the crop. And then there are hybrid forms (as used at a number of companies growing head lettuce).
What these forms have in common: cultivation takes place in a controlled environment. Otherwise, there are mainly many differences, for instance when it comes to the earnings model and the use of energy and water. Delving a little deeper into those differences suddenly reveals many opportunities for vertical farming, also for Dutch companies.
We at Bosman Van Zaal offer insight, create movement, and promote growth. We believe that this is only possible by sharing knowledge. That is why we have written a series of white papers on vertical farming. The first white paper is about the differences between the various forms of vertical farming. Instructive, especially for anyone who is sceptical. You can download the white paper on the Bosman Van Zaal website.
https://www.bosmanvanzaal.com/solutions/vertical-farming
By Jacob Boxhoorn and Edwin Snabel, Bosman Van Zaal