Unifying new food systems - Growing out of niche
Added on 20 September 2022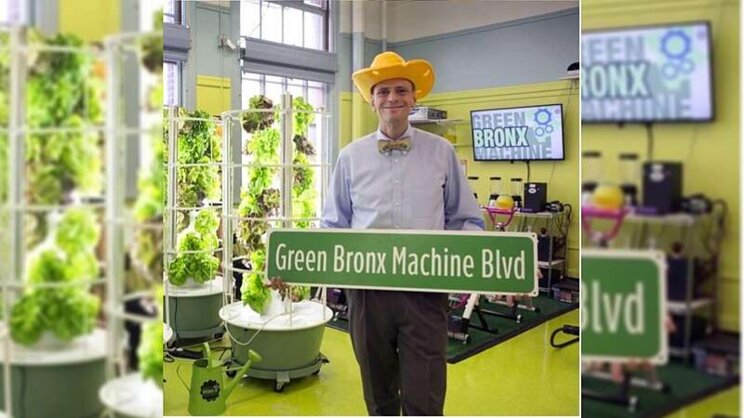 The AVF Summit is back again for the 6th time! This year the event will occur in Dortmund, Germany - a central location in the heart of Europe - on 27th - 29th September 2022.
Last year's 5th Annual Summit in Munich, titled the 'International Vertical Farming and New Food Systems Conference and Exhibition' facilitated some fascinating and enlightening discussions related to the future of AgTech and the role of vertical farming technology. This year the intention is to expand on those topics by highlighting the latest trends of this exciting and fast-moving industry and then diving deep into how we can work together to integrate this technology into our daily lives to reap the benefits.
Therefore, the 6th Annual Summit could not be better placed than at the VertiFarm Tradeshow. Titled the 'International Trade Fair for Next Level Farming and New Food Systems', the AVF is collaborating with trade show experts of Messe Dortmund to bring this unique event to life. As vertical farming technology is set to be a critical part of the new food system revolution, there is no better place for this year's AVF Summit. Topics will include the role robotics, AI and automation play as well as how insects, mushrooms and saffron production is growing in CEA alongside many more.
Keynote speakers include Nona Yehia (Co-Founder/CEO of Vertical Harvest), Stephen Ritz (Founder/CEO of Green Bronx Machine and AVF Advisory Board Member), and Prof. Hannelore Daniel (Co-Initiator of NewFoodSystems).


Christine Zimmermann-Lössl, AVF Chairwoman, said:
"The vertical farming industry has grown so much over the last year and so has our network of AVF members. Incredible things happen when some of the most forward-thinking and innovative minds are together in one room!"
"Set to be the biggest and best AVF Summit yet, we are so excited to bring everyone together in person once again for some powerful knowledge exchange, idea generation and networking."
Tickets are available now from the summit website: avf-summit.com
Basic Programme Structure:
DAY 1 - PLANTING SEEDS:
We will welcome keynote speakers including industry experts, scientists, government representatives and investors from around the world to deliver thought-provoking presentations and panel discussions.
DAY 2 - OPTIMISE THE YIELD:
To elaborate and deep-dive on thoughts from day 1 and get connected, a series of workshops, seminars and roundtables will be hosted in collaboration with multiple industry experts to encourage networking and exchange of ideas. Working together is encouraged to explore a range of critical topics from new technologies to commercialisation and legislation.
DAY 3 - REAP WHAT WE SOW:
The AVF is driven to facilitate cooperation and international exchange among industry stakeholders. On day 3, by popular request, there will be time dedicated to focus mainly on networking.
Participants will be able to book meetings via an electronic booking system to help make things happen, meet future business partners, discuss projects with experts, find potential investors, and make new contacts.
About the Association for Vertical Farming
The Association for Vertical Farming (AVF) is the leading, global, non-profit organisation enabling international exchange and cooperation in order to accelerate the development of the indoor/vertical farming industry worldwide. The AVF is involved in numerous projects, initiatives and events across multiple contents and they have a rapidly expanding network of globally-distributed members including key thinkers and industry leaders.
Keynote Speaker Bios
Nona Yehia

An accomplished architect by training, Nona built Vertical Harvest from the ground up as North America's first vertical hydroponic greenhouse. She also pioneered the company to focus on inclusive, customized employment for people with physical and/or intellectual disabilities alongside her co-founder Caroline Croft-Estay. She conceived the company based on her experiences growing up with a brother with developmental disabilities, love of fresh and local food, obsession with great design and long-standing community involvement. And her organic connection to all aspects of the enterprise continues to fuel Nona's insight into the business and her dynamic leadership style.
Prof. Hannelore Daniel

Prof. Daniel is a nutrition scientist with a doctorate and habilitation in the field of biochemistry of nutrition. She worked in Giessen, Glasgow/UK as well as in Pittsburgh/USA and held chairs at the University of Giessen and the Technical University of Munich. She is a member of the Academy of Sciences Leopoldina as well as various committees, has more than 460 original scientific publications and received a number of important awards.
Source: HortiBiz