Two perspectives on closing the price gap for indoor-grown leafy greens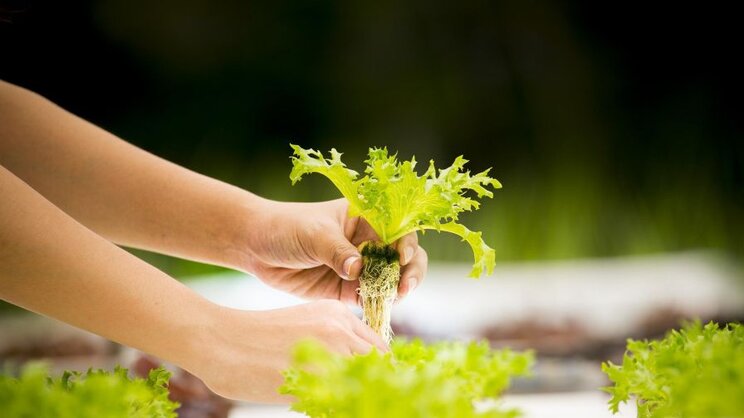 A crowded marketplace is often a highly competitive one, and the leafy greens space fits that criteria. There is no shortage of companies vying for market share in the vegetable space with the jumble of existing greenhouse and vertical farming companies looking to expand their production capacity, new indoor producers entering the market, and a slew of outdoor growers. While demand for leafy greens remains high, consumers only have so much to spend on their produce. And while price is not the only motivating factor for a purchase, it is one of the most impactful. It follows that producers with lower prices have an advantage over those that charge higher prices.
"I think our products must be competitively priced with traditional field-grown products to continue to grow our portion of the category," says John Bonner, co-owner with Tim Ryan, of Great Lakes Growers in Burton, OH. "With inflation on the rise, consumers have fewer real dollars to spend, and depending on your demographic, that absolutely matters."
Price Parity in Sight for Some Leafy Green Products
With so much at stake, how are controlled-environment agriculture (CEA) growers doing with pricing in comparison to their outdoor counterparts?
"I believe there are successful CEA companies that have already achieved price parity for many retail products," Bonner says. "Food service products, like romaine, still have a long way to go. Breeding achievements and increasing cost and production efficiencies will be the key."
Peter Tasgal, a strategic consultant to the food and agriculture industries and co-founder with Xander Yang of the Farmbook Project, says indoor growers have nearly closed the price gap when it comes to competing with outdoor-grown organic product sold in clamshells, but they cannot compete with whole heads of lettuce sold in a loose format (whether organic or conventional).
Photo: Breeding may be one of the most important factors for the long-term success of controlled-environment agriculture and crops like leafy greens, along with food safety, maintaining quality, reducing packaging, and maximizing shelf life. Credit: Sippakorn Yamkasikorn/Pixabay