Freezing freshly harvested cannabis retains moisture, terpenes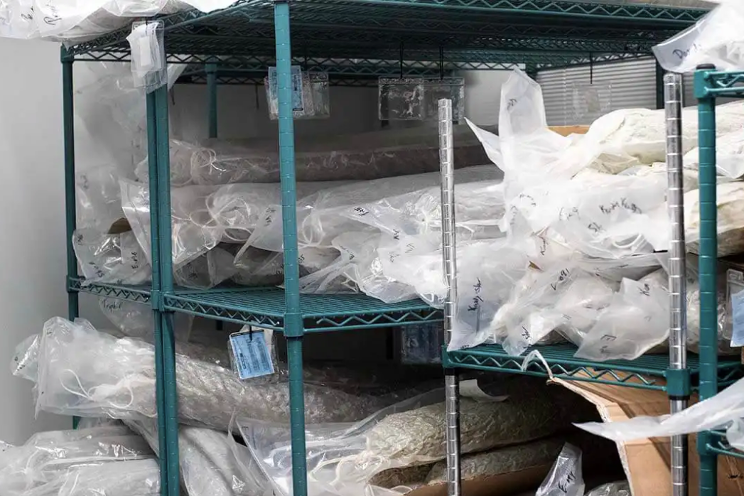 Live resin can be used in many different products, but it mostly appears in vape cartridges, dabbable concentrates and edibles.
The best way to create live resin is from freshly harvested material that still contains moisture, according to Nic Robertson, vice president of operations in Massachusetts for Phoenix-based multistate operator 4Front Ventures.
Moisture is critical to live resin because it helps preserve terpenes, which are "incredibly volatile," Robertson said. Even in the most optimal drying environments, a significant amount of terpenes will be lost.
But if plant material is frozen right after or soon after it's harvested, its moisture will be preserved, thereby helping retain terpenes and other desirable chemical compounds.
"No matter what, we are going to lose some terpenes – even if under the most perfect drying conditions," Robertson said.
Photo by Marvin Sandoval