VF in the works at The Ritz-Carlton Abu Dhabi
Added on 08 December 2022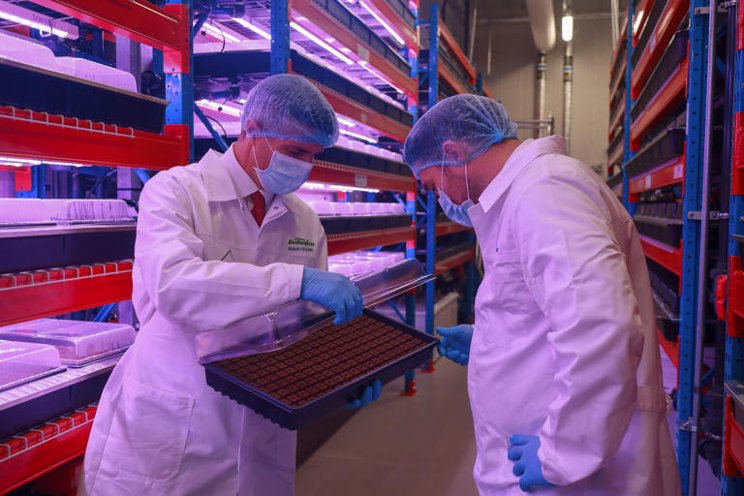 The initiative is similar to the eco-friendly farm at its sister property in Jumeirah Beach Residence in Dubai, which was unveiled earlier this year.
"Our first harvest of herbs, vegetables and salads will be in February," says Christian Hoehn, the general manager of the Abu Dhabi hotel.
The farm's produce will be used in the property's restaurants and bars, as part of its attempt to cut its carbon footprint.
"We are hoping to produce 12 kilograms of produce per day," Hoehn tells The National, without giving further details on the exact crops that will be grown.
The vertical farm in the hotel's Dubai premises produces lettuce, kale, basil, rosemary and thyme, among other salad staples. Hoehn says the team in the capital is collaborating with colleagues at The Ritz-Carlton, Dubai to replicate the farm's technology.
Vertical farming allows crops to be cultured in stacks, thus using less land. The hydroponics technique replaces the soil, instead utilising nutrient-rich liquid to grow the plants.
Photo: Agronomy experts inspect the seeds at Bustanica in Dubai. The 330,000-square-foot farm near Al Maktoum International Airport is a joint venture between Emirates Flight Catering and Crop One, a firm specialising in technology-driven indoor vertical farming. All photos: Bustanica. Provided by The National.