Harnessing digitalization for smart agriculture
Added on 21 November 2022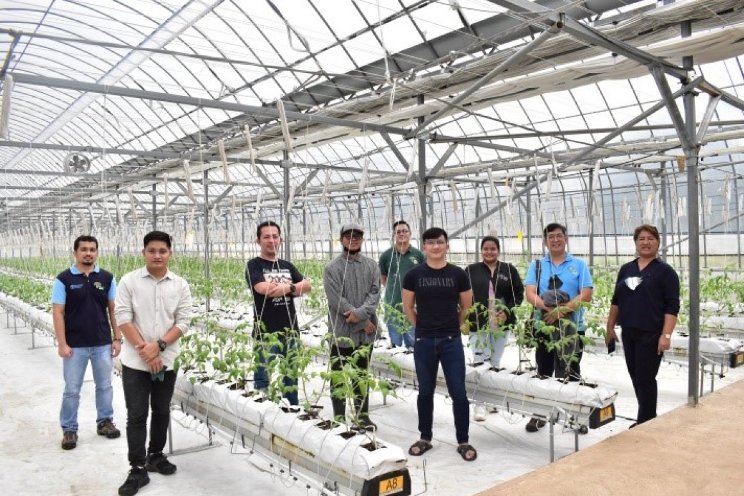 One aspect of smart agriculture is the smart greenhouse which is a breakthrough in farming technology that creates a microclimate for consistent plant growth with the help of sensor technology. Smart greenhouse adjusts environmental conditions automatically to optimize crop growth. This innovative farming technique provides farmers with high yield and better quality of farm produce while enabling a consistent crop production year-round, thus addressing market requirement to attain food efficiency and sufficiency, according to McNamara.
To promote widespread adoption of smart agriculture in the country, the Department of Agriculture-Bureau of Agricultural and Fisheries Engineering (DA-BAFE) visited the first established smart greenhouse project between the Republic of the Philippines and Republic of Korea from October 12 to 14, 2022.
Located at Bureau of Plant Industry – Baguio National Crop Research Development and Production Support Center (BPI-BNCRDPSC), the first smart greenhouse in the country was constructed in 2018 under the project entitled "Enhancing Productivity and Producing High Quality Tomato through Smart Greenhouse in the Philippines." With a total cost of Php 215,000, the said project is a grant from the Republic of Korea through the Korea International Cooperation Agency (KOICA); Korea Agency of Education, Promotion, and Information Service in Food, Agriculture, Forestry and Fisheries (EPIS); Info Valley Korea C., Ltd.; and Shinhan A-Tec Co., Ltd. to the Republic of the Philippines through the Department of Agriculture (DA).
Photo Courtesy of PIA