Sustainable supply chain to Gotham Greens growth
Added on 17 November 2022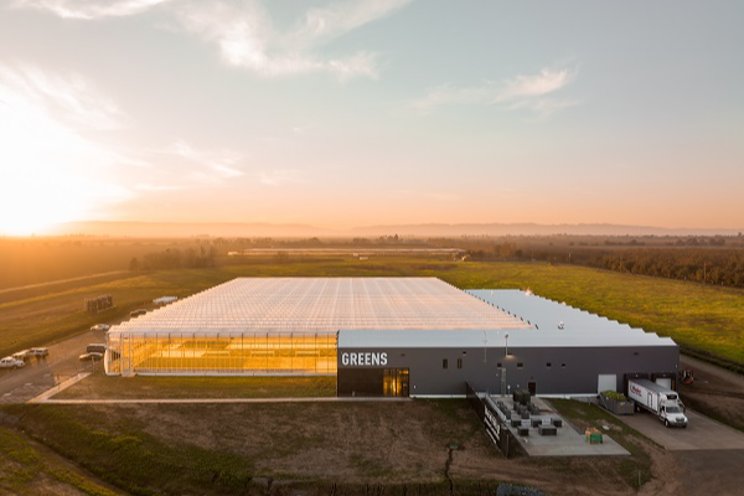 Gotham Greens

has been making quite a few headlines in recent months.

Indoor Ag-Con

caught up with Co-Founder and CEO Viraj Puri to learn more about the company's rapid growth and his drive to provide sustainable supply chain solutions to Gotham Greens' diverse retail and foodservice customers.
Q&A With Gotham Greens CEO Viraj Puri
Q: Gotham Greens recently raised an impressive $310 million in new capital. Can you share how you will/are using these funds to drive your company growth and mission?
Yes, Gotham Greens recently raised over $310 million in new capital to accelerate our national greenhouse expansion. This new funding is key to advancing our greenhouse production capacity that will help us bring more fresh, local and sustainably grown greens to consumers across the country. We have new greenhouse projects actively underway in Texas, Georgia, and Colorado, as well as expansions at our existing facilities in Chicago and Providence. We also recently completed the acquisition of FresH2O Growers, Inc., a hydroponic greenhouse grower in Stevensburg, Va. (50 miles southwest of Washington, D.C.). By 2023, Gotham Greens will operate more than 40 acres (1.8 million square feet) of greenhouses across nine U.S. states: New York, Illinois, Rhode Island, Maryland, Virginia, Colorado, California, Texas, and Georgia.

Q: Indoor Ag-Con recently co-hosted the new CEA Summit East in Danville, Virginia. We were excited to see all the exciting CEA activity happening in/around the state, including your recently announced acquisition of Stevensburg, Virginia-based FresH2O Growers. What led to the decision to purchase this operation and what are your plans?
We are thrilled to welcome FresH2O to the Gotham Greens team. This acquisition provides additional production capacity for the East Coast. Gotham Greens and FresH2O share a desire to advance greenhouse agriculture and to bring more fresh, local and sustainably grown produce to consumers across the country, and we are confident we will continue to service FresH2O's Mid-Atlantic customers with our high-quality, longer lasting leafy greens and other exciting innovations in the years to come.