Saffron farmers fight climate change with CEA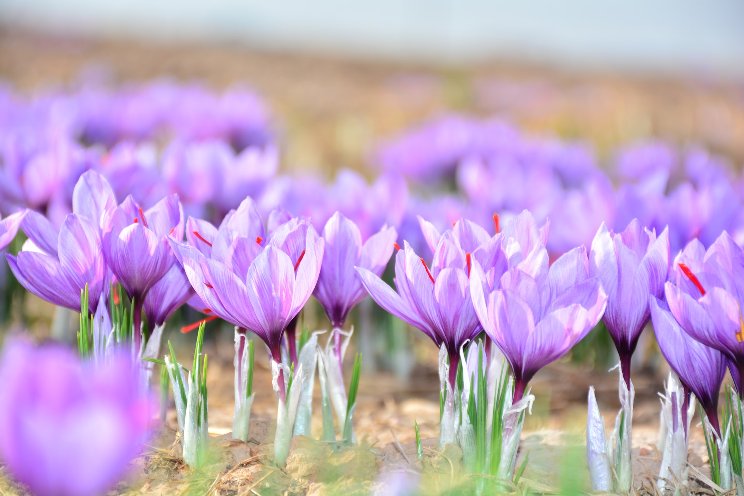 Srinagar: To tackle the impacts of climate change and increase saffron production, farmers in Kashmir have resorted to a new technique: indoor farming.
Although indoor farming of saffron – the costliest spice in the world – is at an experimental stage, farmers are hoping it will increase crop production as the process is affordable.
Farmers started growing the crop indoors after Sher-e-Kashmir University of Agricultural Sciences and Technology, Kashmir, (SKUAST), in 2018 started a research initiative to explore indoor saffron farming.
The experiment was conducted to tackle the heavy toll of climate change on saffron production, mainly during the past 15 years. For example, the official figures from the department of agriculture show that the area under saffron cultivation in Kashmir has shrunk by 63% from around 5,707 hectares in 1996 to 3,500 hectares in 2017. It was further reduced to 1,116 hectares in 2020.
Over the past two decades, the production of saffron has also fallen from 16 metric tonnes a year to 5.6 metric tonnes a year.
A senior scientist at SKUAST, Dr. Bashir Allie, who heads the Saffron Research Station, created a field awareness programme for enhancing saffron yield in Kashmir's saffron belt, Pampore. "We started the experiment of indoor saffron farming in 2018-19, and within a span of three years, we have successfully demonstrated the new technology to farmers. Indoor farming is the future because all of our crops are getting impacted due to extreme weather events or climate change," he told The Wire.
Photo by Mohammad Amiri on Unsplash