Axiom releases 2023 Vegetable Gardening Study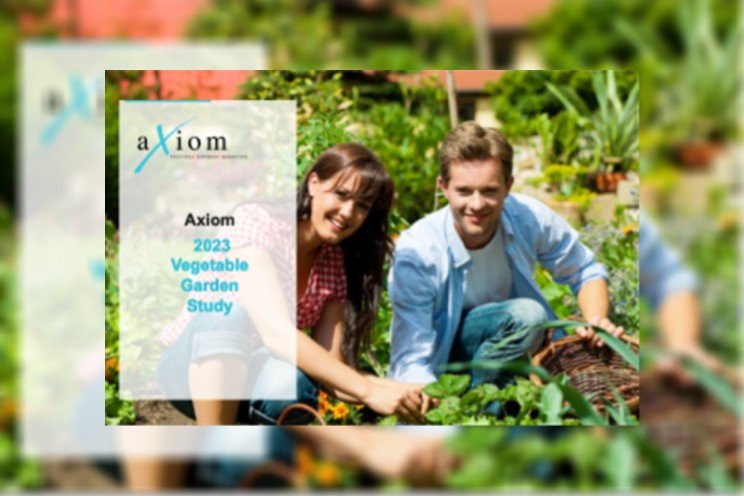 Interest in vegetable gardening continues to rise. In fact, food gardeners are more passionate than ever. A new study found that despite time pressures and the ability to engage in other activities, vegetable gardeners are looking to spend more time and money in 2023.
The research, conducted by Axiom Marketing, a Minneapolis-based firm specializing in serving horticultural and agricultural markets, investigated the details of who is most interested in growing vegetables, what attributes are most important to them and where they purchase. "Nearly 60% of those we surveyed said they'll be planting more and expanding their vegetable gardens in 2023," says Mike Reiber, founder and chief executive officer at Axiom. "We've seen interest expanding with Gen Y and Gen Z gardeners, which is encouraging for the industry. They're also shopping in different ways than older, more experienced gardeners and have different purchase triggers."
Gen Y and Gen Z vegetable gardeners will be looking to add new types of plants in 2023, with more than 40% in each group saying they'll be planting different veggies next year. Overall, vegetable gardeners enjoy having a lot of choices when shopping for different varieties, but more than 24% say they wish they had more information at the point of purchase.
When it comes to buying vegetable plants, organic and locally grown are important. 64% of gardeners are looking for plants that are grown locally, and nearly 60% want organic plant material. When asked what the most important attribute was in their purchase decision, 40% say that they're looking for varieties that provide lots of fruits and vegetables.

The survey also looked at the growing popularity of seed planting. Male gardeners are more likely to grow their vegetables from seed rather than buying plants. While, a large number of gardeners, both male and female are saving seeds from the previous season to plant again in the spring. Big box stores edge out Independent Garden Centers for the top spots to buy seeds; however, Amazon and online ordering come in a close third.
The survey includes data on the top varieties vegetable gardeners are growing, where they go for inspiration and what would keep them growing in the winter. For more information on the Axiom 2022 Vegetable Garden Study, download the report here: https://axiomcom.com/industry-surveys/
About Axiom
At Axiom Marketing, we solve our client's toughest sales and marketing problems with research, experience, and innovation to accelerate their business results. Our market research, strategy development and marketing communications tools can help your business grow. With more than 30 years of experience in horticulture, agriculture, building, home products and energy, our team is ready to go to work for yours. Learn more at Axiomcom.com.