Selecting the right design for your cannabis facility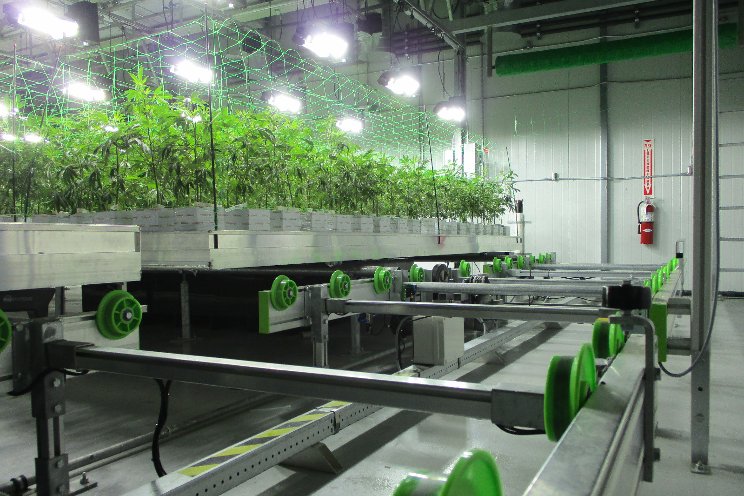 Maybe you have experienced it already. Otherwise, this article may be a life saver for you. When entrepreneurs or investors decide to enter the medicinal cannabis market as growers, they will need to look for partners for the design and construction of their cannabis growing facility. They often find themselves in a jungle of companies who all claim to be successful designers and the best builders of cannabis growing facilities. As much as you want to believe any one of them just by looking in their eyes, you know by yourself that it can't be true. As everyone with a bit of knowledge about this market, knows that a lot of cowboys have been active in this market during the big hype. But we all know that there are still cowboys out there, and other sketchy people who you may not want to get involved with. But how do you find a trustworthy party to engage with? I hope this article will help you with just that!
Make this important decision at an early stage
So, you've taken the step to build this facility, but will you be designing it yourself? Or will you be contracting a company to do this design for you? If you have an experienced team who have done it before, which includes at least a grower, an engineer and a project manager. You may pull it off, provided that there is actual cannabis experience involved. You may agree that a project manager or engineer who have worked in process industry or gas and oil industry, knows nothing about light deprivation, light plans or climate control systems. So; be honest to yourself, are you and your team really up to the task? Or is it better to focus on what you are really good at?
Avoiding common mistakes
A common mistake is that investors or entrepreneurs try to engage with different suppliers of different equipment directly, and in that way pull together a design for the entire facility. Many times, it seems that all the equipment will fit together nicely in a facility. But in reality in the building phase, the grower will find out that certain equipment need to be integrated with each other, and nobody allowed for this in their scope. With as result, extra costs and delays during the construction phase. Another common mistake is that the order of works and project planning is much harder than it seems. Also causing delays. A good experienced project manager can eliminate this risk, as he understands what is and isn't possible. And by coordinating with the involved vendors, and having them agree with a realistic timeline which leaves some room for flexibility here and there. The next common mistake is that when a grower has started spending money, he wants to be up and running as fast as possible. And will be pushing all vendors to supply and install as fast as possible. Yet, this does not have any value if the correct order of works is not been carried out. Just one of many examples; you don't want your benches installed before the lights, how will they otherwise install the lights? Again, a good reason for an experienced project manager. Are you thinking about doing the project management yourself? Please know that this is more than a full time job, and you will not have any time left for other tasks or business activities anymore. The last example of a common mistake is that investors or entrepreneurs often think they will be spending less if they buy all equipment directly and do the project management themselves. It may look like it at the beginning, on paper. But a good and experienced design and build company, will have already made the rookie mistakes that you will guaranteed be making. And will in the end be finishing the project cheaper and faster as they have done it before, and they know where to avoid costly mistakes. More than enough reasons above to get an experienced design and build company involved.
How do I find the right company?
Off course you can get behind google and write 10+ companies an email. But it may be better to talk with other growers, and ask who has had a good experience and can make recommendations for companies. If you have selected one or more companies who may be suitable candidates, feel free to ask them for references. Maybe you want to visit one of the facilities they've built, to get a feeling about their capabilities. Anyway, we recommend to use you network. Another selection criterium may be to select companies who have a proven track record in designing and building the type of facility that you are also aiming for. For example; are you looking to grow in a greenhouse? Don't select companies who have only done indoor grows as this is much different. Also; what type of end product will you be growing? And what regulations such as GACP or GMP will be applicable for your company? Ask your potential candidates if they have experience with this.
Look no further!
KG Systems and its sister company KG Greenhouses have been actively designing and building turn-key growing facilities and growing systems since 1974. With countless successful projects in over 66 countries around the globe, KG Systems and KG Greenhouses are considered to be one of the market leading companies in the field of design and build solutions for cannabis growing facilities. With an experienced team of engineers, product experts and project managers, these 2 companies aim to provide their clients with the best possible solutions for their needs. Having been involved in many greenhouse and indoor projects, and in amongst others; hemp, CBD, recreational and high grade pharmaceutical cannabis, this group has access to a large network of partners and clients within the industry. And they will be able to use this experience and network to provide you with the best service for your project.
For more information or enquiries:
KG Systems
Leeuwenhoekweg 58, 2661 DD, Bergschenhoek, The Netherlands
www.kgsystems.nl
info@kgsystems.nl
KG Greenhouses
Leeuwenhoekweg 58, 2661 DD, Bergschenhoek, The Netherlands
www.kggreenhouses.nl
info@kggreenhouses.nl