Indoor Ag-Con speakers explains how not to fail in VF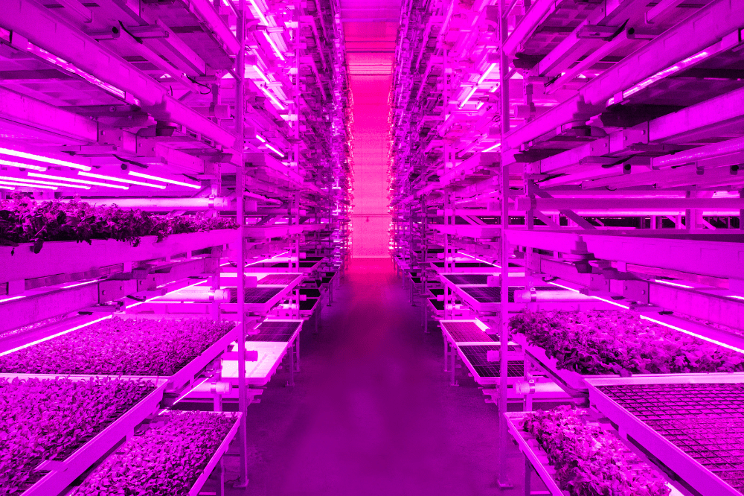 But panelists and attendees at Indoor Ag-Con in Las Vegas this week aren't interested in debating whether vertical farming is headed for dot-com-style implosion. Instead, the discussion has centered on what's happened in the last few years and how to learn from these mistakes.
"It's more about teaching," Kyle Barnett of Indoor Ag-Con said by way of introducing his panel yesterday entitled "Failing Forward – Lessons Learned."
The three individuals who joined Barnett onstage know a thing or two about failure. Chris Cerveny is the former vice president of Fifth Season, a US-based vertical farming startup that abruptly closed down at the very end of 2022. CEA advisor Erika Summers cited Sanabio's Oasis Biotech facility as her most notable experience with failure. Glenn Behrman, the founder and president of CEA Advisors, said he's come close to failing many times during his years in the industry.
But the panel wasn't a litany of everything that went wrong for these individuals in their vertical farming initiatives. Rather, they related their experiences and those of associates and colleagues to assemble a checklist of items others can keep in mind in order to not fail in the future.
"We felt like we were doing a lot of things right," said Cerveny onstage. "Only in retrospect [are there] a lot of lessons that we learned that I'd like to share and hope some of you can learn from kind of the stuff that we experienced."
Pre-launch preparations
As was repeated ad infinitum, running a vertical farm is highly complex. The challenges start long before the LED lights turn on and the production of leafy greens begins. Companies must decide on a host of things, including whether to build a farm from scratch or retrofit an existing building. In both cases, they need to ensure easy access to a highway (for distribution), reliable power, and "good bones" on the structure, and they also need to be aware of everything from local laws to local temperatures.
Photo: Inside Fifth Season's vertical farm. Image credit: Fifth Season