Sheikh Mohammed visits world's largest VF
Added on 13 September 2022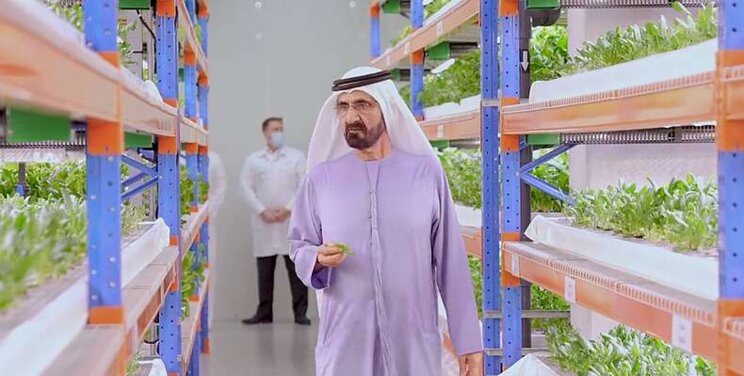 The UAE Vice-President has visited Emirates Crop One (ECO 1) — the world's largest vertical farm which recently opened in Dubai.
Click here to watch short video of Sheikh Mohammed's visit.
During the tour, His Highness Sheikh Mohammed bin Rashid Al Maktoum, Vice-President and Prime Minister of the UAE and Ruler of Dubai, was briefed about the innovative technologies used in powering the state-of-the-art hydroponic farm.
Sheikh Mohammed said the unique initiative reflects the country's commitment to food security by fostering sustainable production systems and resilient agricultural practices. The UAE has maintained the highest levels of food security with one of the world's most comprehensive plans to address this vital issue, he said.
"The UAE will continue to make the right investments in technologies and people to make food production and supply more agile and sustainable," Sheikh Mohammed said.
Photo: Screenshot from the video on Dubai Media Office twitter account.
Source: Khaleej Times