Royal FloraHolland joins AIPH summit as Gold Sponsor
Added on 14 September 2022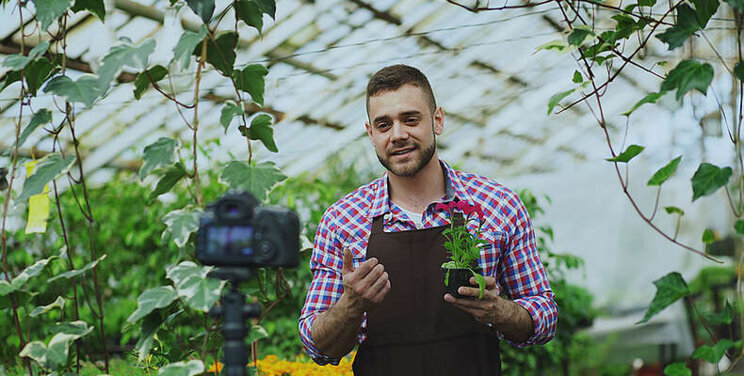 The Summit will take place on 28th September 2022 in Almere, the Netherlands, as part of the 74th AIPH Annual Congress. With a theme of 'Influencing change in a digital world', the Summit aims to answer: how new media and digital marketing can be utilised to drive sales; how social media can influence the supply chain; and how the industry can prepare for a new world of consumer power.


"At Royal FloraHolland we strive for sustainable success for our members by working together with all parties in the floriculture industry," says Marielle Ammerlaan, manager cooperative services at Royal FloraHolland and responsible for sponsorships. "We believe that we are smarter and better together and can do more at less cost than if we each operate on our own. That is exactly why we proudly sponsor this event, where the top of the industry comes together to share best practices for successful entrepreneurship."
Steven van Schilfgaarde, CEO of Royal FloraHolland, will join the 'Our future in a digital world' panel during the Summit. This panel will bring together leading industry figures who will explain how they see the role of the online world in shaping the future of the industry. He will be joined in this panel by Jan van Dam, CEO of Dutch Flower Group.
Confirmed speakers and panellists include:
ˇ Domingo Iucide, CEO of Brainpull digital agency, Italy
ˇ Valerio Perego, Head of CPG Tech Telco, Meta (formerly Facebook Inc.) Italy
ˇ Jan van Dam, CEO of Dutch Flower Group, the Netherlands
ˇ Justin Hancock, Brand Marketing, Costa Farms, USA
ˇ Darryl Cheng, Social Media Influencer, Canada
ˇ Michael Perry (aka Mr Plant Geek), Social Media Influencer, UK
ˇ Dr. Tosca Ferber-Koevoets, Research Director at Dümmen Orange, the Netherlands
ˇ Marco van der Sar, Chairman of the Flower Council, the Netherlands
ˇ Steven van Schilfgaarde, CEO of Royal FloraHolland, the Netherlands
For more information about the AIPH World Ornamental Horticulture Summit and to secure your place, visit https://aiph.org/event/world-ornamental-horticulture-summit-2022/
Royal FloraHolland joins Headline Sponsor PERA, Summit Silver Sponsor Brainpull, and Summit Bronze Sponsor GreenTech. AIPH is also grateful for the support of event partners Ciopora, the European Photonics Industry Consortium (EPIC), the Floriculture Sustainability Initiative (FSI), and Florint.org.
Source: HortiBiz