Where can you get accurate info about indoor farm production?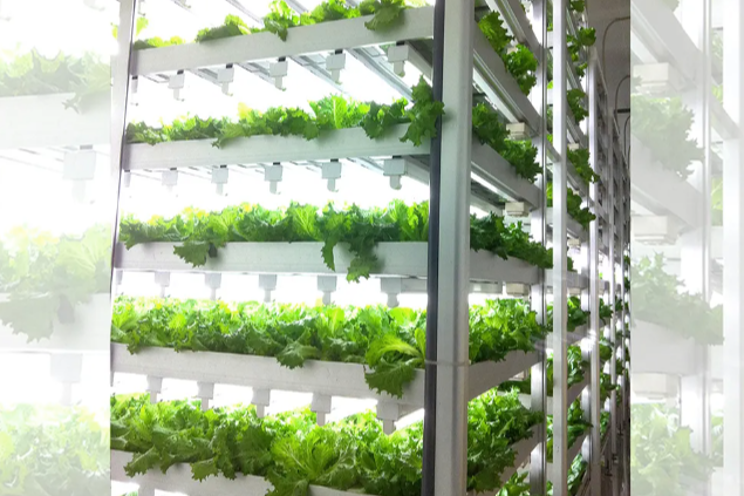 The indoor farm industry is very fluid right now with changes occurring on a weekly basis. New companies are starting, some are leaving the industry, while others continue to receive millions of investor dollars to expand their operations. While financial stability is a key factor in the sustainability of some of these businesses, the need for production- and economic-related information is crucial to profitably producing quality leafy greens crops. Those with the financial backing have been able to develop and implement their own technology to produce indoor crops. New indoor farm growers, existing operations with limited financial resources, and even large-scale farms already in operation continue to look for sound production- and economic-related information that they can apply to their businesses.
Improving the indoor farm industry
In 2015 when members of the OptimIA project team initially submitted a USDA Specialty Crop Research Initiative grant proposal for funding, the primary focus of their research was on the production of leafy greens in indoor farms, but the focal points were moderately diverse.
"We went through the proposal submission process for several years before USDA approved the grant for the OptimIA project," said Erik Runkle, who is project director and a horticulture professor at Michigan State University. "The proposal that was finally approved was to study the aerial environment as well as economics for leafy greens grown indoors. The aerial environment refers to air circulation, humidity, carbon dioxide concentration, light and temperature."
One of the major objectives of the OptimIA project was to focus on industry outreach.
"The outreach program objective was to engage with stakeholders in the indoor vertical farming community," Runkle said. "Prior to submitting the proposal to USDA, the project team members worked with an industry advisory committee and stakeholders from the indoor farm community."
OptimIA team member Chieri Kubota, who is a professor and director of Ohio Controlled Environment Agriculture Center (OHCEAC) at Ohio State University, said proposals submitted for USDA Specialty Crop Research Initiative (SCRI) grants usually require both a strong research and outreach focus.
Photo caption: One of the major objectives of OptimIA project researchers was to establish an outreach program to engage with stakeholders in the indoor vertical farming community. Photo courtesy of Chris Higgins, Hort Americas.