SOLLUM Technologies to advance horticultural lighting science
Added on 12 September 2023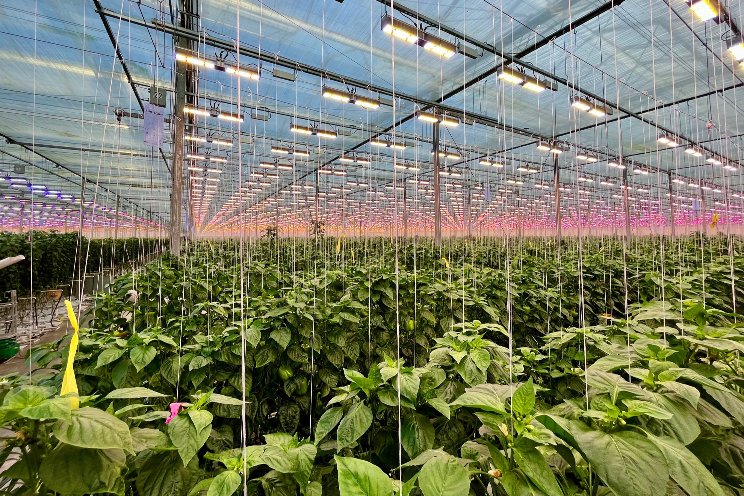 Sollum Technologies, the leader in fully dynamic LED grow lights, is pleased to announce the launch of its groundbreaking research program. With an unwavering commitment to pushing the boundaries of innovation in controlled environment agriculture, Sollum® is poised to partner with research centers and universities across the United States.
This program, named S.E.A.R.C.H. (Sollum Empowering Academic Researchers in CEA and Horticulture) is designed to enable researchers and institutions to bring aboutbreakthroughs in the knowledge and practice of horticultural lighting while using Sollum's cutting- edge LED grow light solution. Sollum, in keeping with the unmatched capabilities of its technology in greenhouse lighting, aims to revolutionize the way plants are grown indoors by using its fully adaptable lighting solution to optimize growth, increase product quality and shelf life, contribute to pest management, promote resource efficiency, and an important factor in greenhouse operations, control costs, especially energy costs.
"We are excited to introduce this program as a testament to Sollum's ongoing support to scientific progress and sustainable agriculture, "said Michael Hanan, Senior Sales Director, US market at Sollum. "By making our state-of-the-art LED lighting solution available to researchers, we aim to enable them to work at the frontier of horticulture
lighting science and accelerate the discovery of new insights into topics such as yield optimization, morphology management, pest and disease control and maximizing crop and nutritional quality in the most energy-efficient way."
The program's objective aligns with Sollum's commitment to innovation and sustainability. By granting researchers access to a unique lighting solution, Sollum envisions a future where advancements in horticulture lighting contribute not only to increased crop yields but also the production of more efficient and sustainable agricultural practices.
As the research program takes root, Sollum anticipates groundbreaking research outcomes that will shape the trajectory of horticulture lighting. By nurturing theses collaborative relationships, Sollum is positioned to continue driving meaningful change within the horticultural industry, benefiting greenhouse growers thanks to the expertise of top-tier researchers.
For more information about Sollum's program and how to become a partner, interested parties can contact Michael Hanan, or visit our website at sollum.tech. Growing forward, together.
About Sollum Technologies
Sollum Technologies designed the only 100% dynamic LED lighting solution that modulates the full spectrum of the Sun's natural light to illuminate closed environments such as greenhouses, research centers and laboratories. Sollum's award-winning, turnkey solution consists of internet of things, AI- powered light fixtures that are controlled by Sollum's proprietary SUN as a Service® cloud platform. Sollum's distinctive proposition is a fully scalable cleantech solution that evolves with business needs and multi-zone light management, with each zone benefiting from automatic dimming of an unlimited number of light recipes; this is why it provides unparalleled value in terms of energy savings and, additionally for greenhouse growers, increased productivity, and superior produce quality.
Founded in 2015, the company is based in Montréal (Québec, Canada), where its design, development, and manufacturing activities are concentrated. For more information, visit sollum.tech.