Search for new substrate for the cultivation of freesias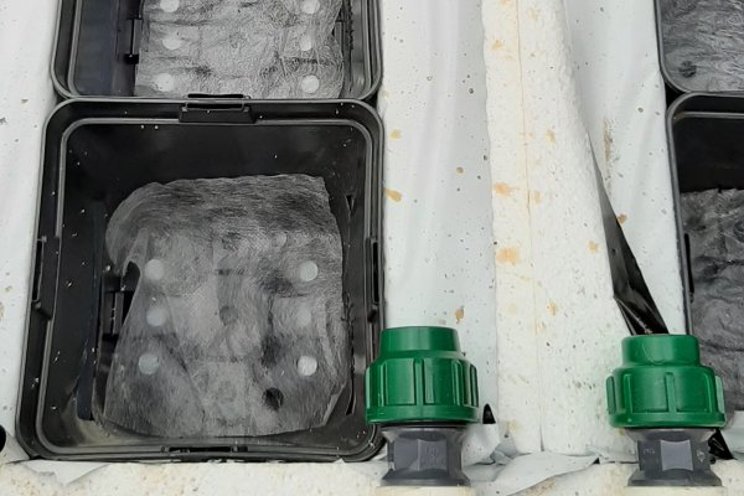 Soil has a dampening effect on the temperature because of the large volume concerned, including the sub-soil. However, that large volume also needs to be disinfected after half a year of cultivation. The ideal alternative therefore has a smaller volume but still has a sufficient damping effect. To this end, WUR is investigating four alternatives in a demonstration trial. The freesias (two different varieties) were planted in November 2022.
Four alternatives
One of the alternatives is a floating cultivation system. The advantage of this is that the temperature of the water layer in which the plants float can be quickly adjusted. Moreover, cleaning is straightforward.
In the second alternative, the freesias grow in V-shaped cultivation gutters dug into the soil. The substrate in the gutters uses the damping effect of the surrounding soil. In addition, mechanical cooling is possible through a cooling hose outside the gutter: if that is insufficient, a cooling hose inside the gutter can also be used.
Photo Courtesy of Wageningen University & Research