Invasive thrips in Florida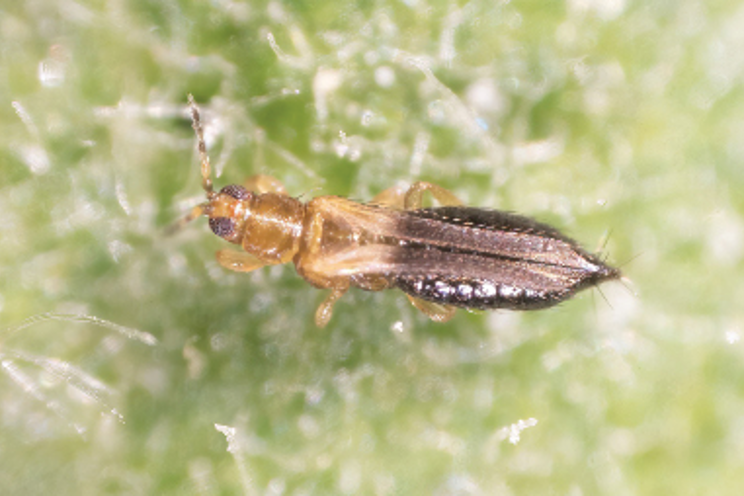 An invasive thrips species has been wreaking havoc in Florida. The insect was first detected in Florida in 2020 but has since spread significantly across the state. What once was isolated to greenhouses now has begun to harm a wide range of plants including those in residential landscapes.
The insect, Thrips parvispinus — commonly known as pepper thrips — is one of the smallest thrips species in Florida. Its size makes it challenging to detect. The tiny insects fly and hop from plant to plant, rasping the plant with their mouth parts and sucking the sap. Feeding on the plant restricts the plant's growth and reduces crop yields. Researchers don't know of any viruses this species transmits, but often, thrips can transmit viruses between plants, killing the plants.
"It isn't that the sky is falling, but we have to pay attention to this and not ignore it," says Lance Osborne, UF/IFAS entomologist at the Mid-Florida Research and Education Center. "Growers of any crop should be aware. This insect seems to have a fairly broad host range. This won't just impact peppers and ornamental plant growers."
Resources and research
A new website (bit.ly/thrips-ufl) developed in collaboration between UF/IFAS and USDA provides detailed information on the insect's biology, early detection and damage symptoms with detailed videos and images. This website also includes a downloadable scouting sheet and means of contacting the proper professionals for any grower who detects the pest in their operation.
Photo courtesy of Lance Osborne