Can leafy greens be profitably grown in indoor farms?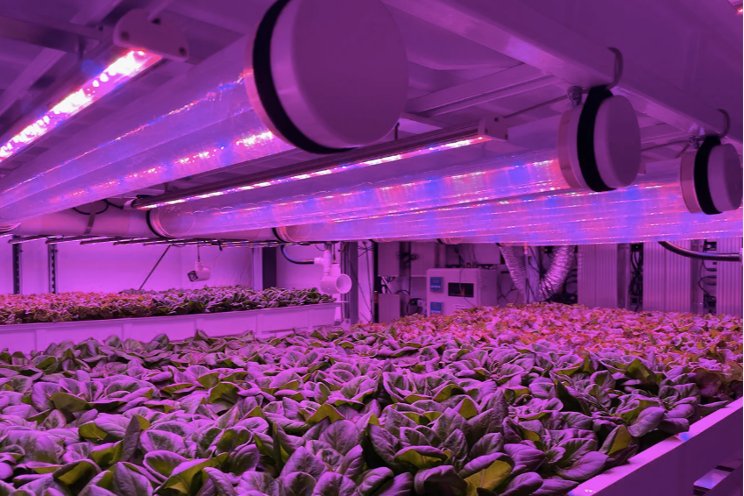 More importantly, will consumers pay a higher price for controlled-environment-grown produce?
Over the last five years, leafy greens have been the "it" crop for indoor farm production. Most indoor farms have started with leafy greens, primarily lettuce, and have looked to expand their product offerings to include herbs, microgreens, strawberries and tomatoes.
The OptimIA project, which is funded by USDA, is studying the aerial production environment and economics for growing indoor leafy greens in vertical farms. While much of the research of this four-year project has focused on managing the environment for vertical farm production, the economics related to this production is a major objective of OptimIA researchers. Based on feedback from commercial vertical farm growers, one of the primary areas of research is to develop economic information, including costs, potential profits, and to conduct an economic analysis to determine the strategies to improve profitability based on that information.
OptimIA researchers at Michigan State University who are focused on the economic aspects of vertical farm production include: Simone Valle de Souza, an ag economics professor; Chris Peterson, an emeritus professor in the Department of Agricultural, Food, and Resource Economics; and PhD student Joseph Seong, who is developing his thesis on the economics of indoor agriculture.
"I was invited by the other OptimIA researchers to use mathematical models that take into consideration the biology and technical parameters to determine the potential revenues and costs," Valle de Souza said. "My team of economists is looking to identify the economic tradeoffs from the implementation of multiple environmental factors that the other OptimIA researchers were optimizing or planned to optimize as part of the project. Our job is to identify the optimal parameters for profitability in controlled environment production. As part of the OptimIA project, we tackled two aspects of economic analysis: production and resource-use efficiency and consumer preferences."
Maximizing profits
As part of the economic analysis, Valle de Souza considered the variable costs of labor, electricity, seed, substrates and packaging materials. Based on the information collected from commercial indoor farm growers, labor was the largest cost at 41 percent of total variable operating costs, followed by electricity at 29 percent, seed and substrates at 22 percent and packaging materials at 7 percent.