LettUs Grow's 2022 impact report has arrived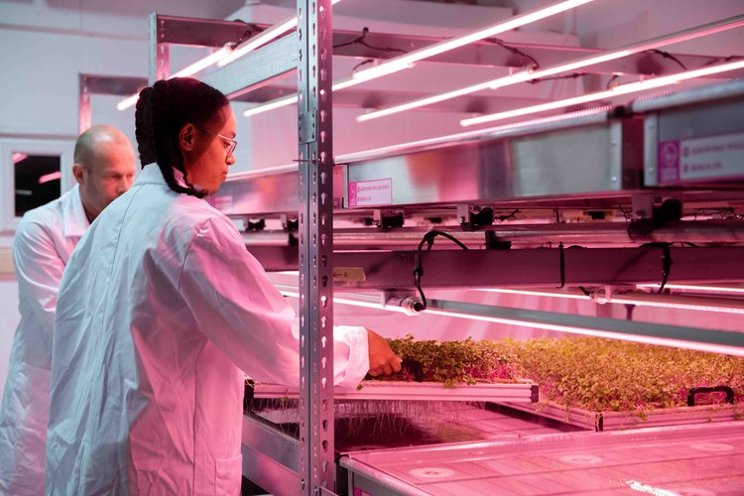 Joining the B Corp community has shown us where we need to make improvements, formalise procedures, or ask for help- we're very proud to be part of a community who want to use business as a force for good. Meanwhile, launching our Aeroponic Rolling Benches is perhaps our most ambitious move to date: being focused on hectare-scale growing operations, which we hope demonstrates our commitment to working with growers to enhance food production efficiency ata meaningful scale, worldwide.
As a company grows, it becomes more important than ever to make sure founding values are deeply embedded into everything they do - and it's been great to see our value manifested as we have taken on more people and more projects. It's been exciting to see the team measuring and improving our company impact in different areas: whether that be projects that are having a positive social impact, technology that reduces environmental impact per kg of fresh produce, or improving the lives of our staff members, community and stakeholders.
Click here for more information and download the report.
Photo: LettUsGROW