USDA contracts AmplifiedAg for VF research labs
Added on 20 September 2023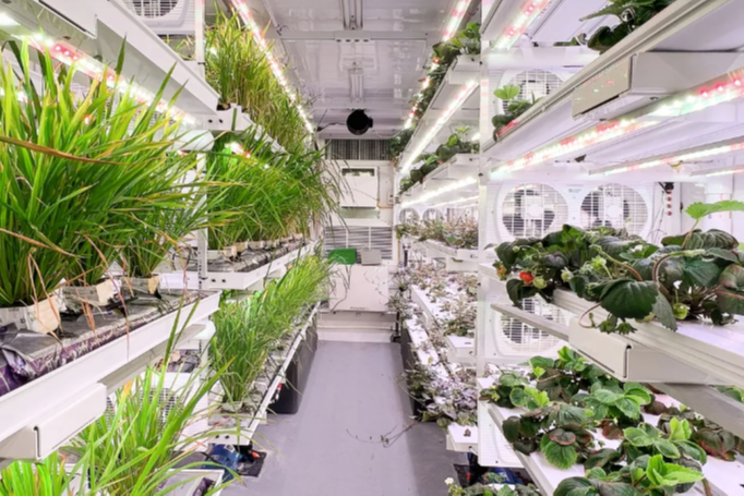 AmplifiedAg, an agricultural technology company specializing in controlled environment agriculture (CEA), has announced a significant contract award from the USDA Agricultural Research Service (ARS). The contract supplies customized vertical farming research labs to the agency's Horticultural Research Laboratory in Fort Pierce, Florida.
Customized Research Labs
The AmpLABs, as they are known, are purpose-built research modules that come complete with hydroponic propagation stations and Nutrient Film Technique (NFT) channels for dual growing functions. These labs fully integrate with proprietary environmental control systems and a SaaS-based farm software platform, enabling comprehensive lab management.
Previous Collaborations
This is not AmplifiedAg's first collaboration with the USDA-ARS. The company has previously supplied 16 vertical farming labs to the USDA-ARS U.S. Vegetable Research Lab in Charleston, South Carolina. These labs support various CEA research, including vegetable growing processes, LED spectrum analysis, renewable energy, plant pathology, and plant breeding for controlled environments.
Versatility of AmpLAB
AmpLABs are designed to be highly customizable, accommodating the study of an unlimited variety of cultivars. This makes them suitable for different research programs conducted by government agencies like the USDA, universities, corporations, or NGOs. The labs include certified food-safe work zones with storage, sinks, and dedicated research workspaces.
Image provided by AmplifiedAg