The high-tech greenhouse to bolster UAE's food security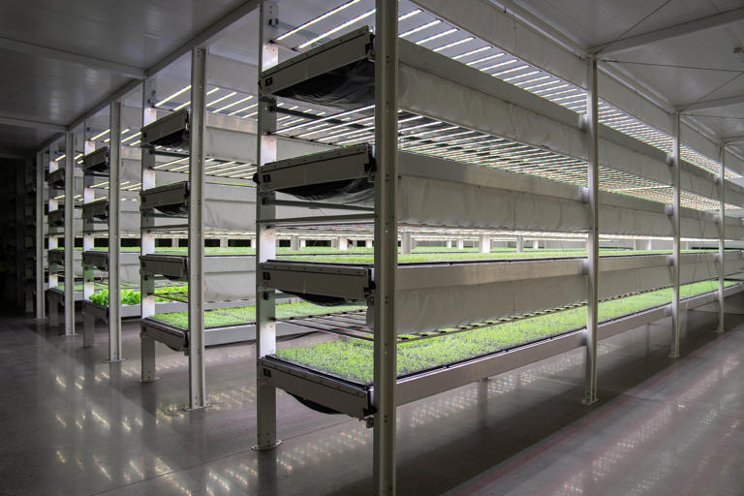 The automated 10-hectare facility, located in ADQ's AgTech Park, will use advanced agriculture technology to increase sustainable food production in the country, ADQ said in a statement on Monday.
Using a cooling system that reduces its carbon and water footprint, the greenhouse facility will grow tomatoes and cucumbers year-round in a carbon-neutral, climate-controlled environment.
In phase two, the project will enter the commercial stage and double the growing area of crops to 20 hectares, ADQ said.
"Our partnership with Safe Haven Solutions expands on our mission to increase Abu Dhabi's sustainable agricultural footprint. By driving investments in AgTech solutions, we are strengthening the UAE's ability to grow more produce domestically," Gil Adotevi, chief executive of food and agriculture at ADQ, said.
"As such, AgTech Park is rapidly emerging as a hub of large-scale, climate-controlled, high-tech farming and R&D projects."
.@ADQ_Official has partnered with Safe Haven Solutions to develop a 100,000 sqm greenhouse at AgTech Park in KEZAD. The facility will enhance sustainable food production in Abu Dhabi, boosting the emirate's agricultural footprint through local, carbon-neutral fruit production. pic.twitter.com/FsOiejpxYW

— مكتب أبوظبي الإعلامي (@ADMediaOffice) August 7, 2023
Photo Caption: ADQ's AgTech Park in Kezad. Photo: Wam ©WAM