Smiemans builds another Plantorama garden centre
Added on 02 February 2023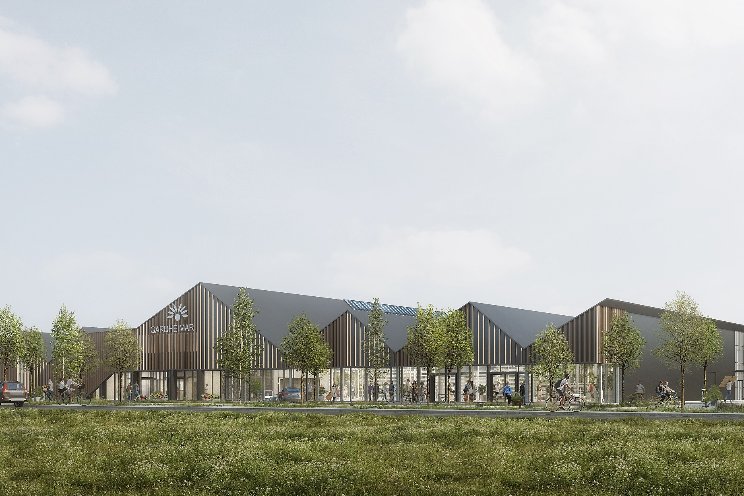 Restaurant between monumental barns
A wide-span construction will be built between three existing buildings, so that they become a whole. A roof made of special double glazing with a heat-resistant coating will be placed on top of a coated steel construction. The three surrounding barns, which are under monument protection, will be connected by this roof to the restaurant. The Gothic steel construction gives the whole a beautiful appearance. By means of the right shading and bird netting, the ideal interior space is created for a pleasant lunch.
Biophilic and energy efficient construction
The wide-span construction for the new garden centre does not have a steel, but a wooden laminated construction made of sustainable certified wood. The appearance is not only beautiful, this construction also gives the garden centre the biophilic look that fits their range. Just like at the two locations in Tilst and Horsholm, which were also realized by Smiemans, solar panels will be installed on the roof to generate the required electricity. In addition to the LED lighting, this sustainable garden centre also has the extra wide rain gutters that they have developed to prevent nuisance during extreme rainfall. The rainwater stored in underground basins is being reused for irrigating plants. In addition, extra attention is paid to the high insulation values ​​for the roof and facades in order to realize a zero-energy building.
Image: Smiemans