Revolutionary VF extended after helping growers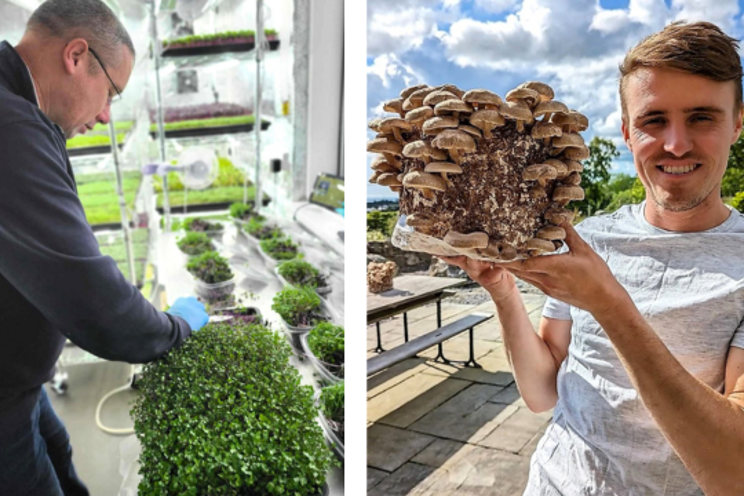 The Tech Tyfu Scale-Up project aimed to provide vertical farming equipment and businesses support to growers across the country, with a goal of developing local food supply chains for fresh produce.
Among the participants to praise the scale-up scheme were Chris and Donna Graves from Micro Acres Wales, based in Church Village, Pontypridd.
As well as crucial guidance and advice, they received equipment and support that helped them develop micro greens using sustainable, water-based hydroponic methods.
Fresh from winning the Outstanding Restaurant Supplier of the Year Award at Food and Drink Awards Wales, Chris – a police custody officer who was diagnosed with rare brain condition Spinocerebellar Ataxia in 2019 – said the last few years have been a rollercoaster ride.
"We started growing microgreens after seeing something on social media and began with a tray of radish on a windowsill," he said.

"From there things took off, we had to keep increasing the space it was taking up in the garage and now we are at the point of moving into a new 50ft x 28ft facility to accommodate the micro vegetables and edible flowers we are producing.

"We began supplying family, friends and neighbours during the pandemic, so to now be in this position, and to have just won such a prestigious award, is amazing."
Photo caption: Chris Graves and Gareth Griffith-Swain, Snowdon Valley. Photo: Micro Acres Wales.