Progress construction Iceland's largest garden centre
Added on 01 February 2023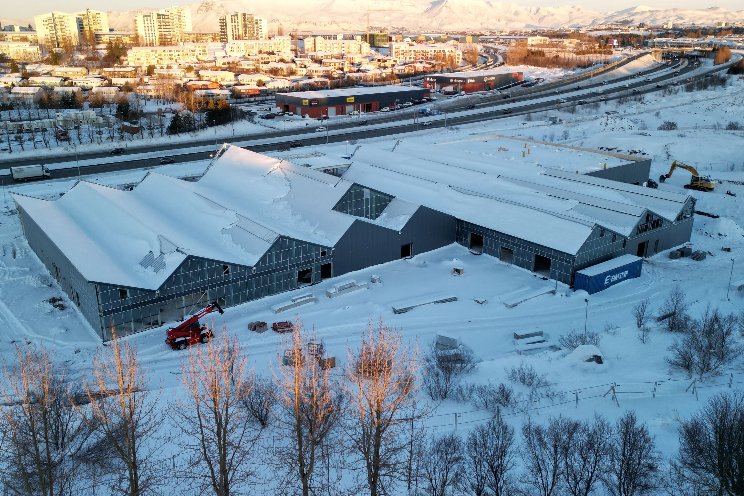 Impressive facade with its asymmetrical hoods
The asymmetrical roofs on the central part of the garden centre have a height of 12 meters. The imposing construction is already receiving the necessary attention from the nearby motorway. An extra floor will be built in this 25 meter wide roof, which functions as a central hall. This is where the offices, the canteen and the social areas for the staff will be located.
Climate-proof energy-efficient construction
For the turbulent climate of Iceland, the roof construction is made up of specially developed gutters that connect to 200 mm thick sandwich panels, so that there is more bearing capacity and less condensation. These extra wide insulated rain gutters have an extra large capacity to prevent nuisance during heavy rainfall or snow. All this results in more comfort and safety and energy savings of more than 40%.
Experience center
The garden centre will have a fully catered restaurant and attractive shop-in-shops. The warehouse is equipped with a green roof. There will also be a sales point of Stihl, manufacturer of heavy garden tools, in the warehouse. A roof will be built along the outside area along the facade, which will ensure that customers can shop comfortably even in bad weather.
The international architectural firm PK Arkitektar has given the garden centre the biophilic look that suits the company. This is mainly due to the large heat-resistant windows at the front, the green roof, the vertical wooden blinds and the architectural front with continuous canopies.