Power of data being used to help boost farmers' income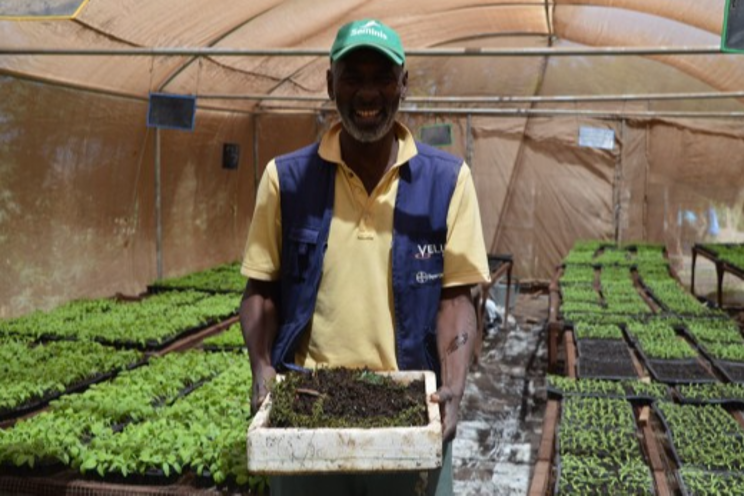 De Montfort University Leicester (DMU) has teamed up with Nigerian data company Microscale Embedded and University of Ilorin in Nigeria to develop and launch a new online platform that will connect producers to buyers, markets and processors across Nigeria.
Research shows that the agricultural value chain – the process which connects farmers to buyers – is fragmented and unclear with many growers unaware of the nearest processing facilities, or unable to get goods to market quickly enough because they do not know of storage or transport solutions.
The digital platform AVAC (Agricultural Value Chain) will allow farmers to get location-based information on processors, transporters, markets and distribution. The Knowledge Transfer Project (KTP) has been funded by Innovate UK through a grant of more than £140,000. KTPs connect forward thinking businesses with university expertise to solve a specific, strategic innovation challenge faced by a business.
Darsh Chauhan, Knowledge Exchange officer at DMU, said: "AVAC will have positive impacts on food security and the welfare of the poor. Impoverished areas with smallholder farming communities will experience improved welfare through improved economic activities.
"Long term sustainability and growth of small farmers will lead to increased export capacity and national GDP growth."
Dr Sulemain Yerima, senior lecturer in Cyber Security at DMU, will be bringing his expertise in data mining and cyber security to help Microscale to develop the tools and techniques it needs to run the AVAC platform. He will work alongside Professor Joshua Olaoye in Nigeria, an expert in agricultural engineering who can help model and simulate crop value chain data, and Dr Shola Sunmonu, head of the Food Engineering Department at the University of Ilorin.
Photo: De Montfort University Leicester (DMU)