OneFarm close to completing VF
Added on 21 February 2023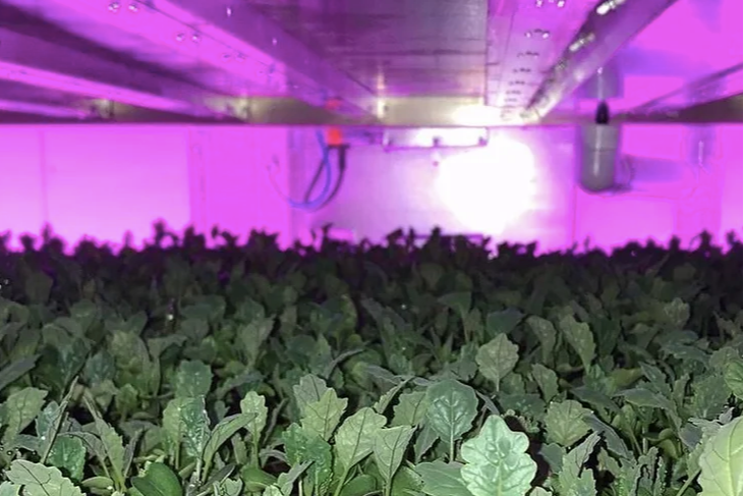 The 6,400m sq facility will be capable of producing 415 tonnes of food a year. A second phase is set to involve an area of 13,000m sq which would increase the overall farm capacity to 1,000t a year.
Nine metre-high growing towers will produce a range of vegetables, herbs and greens on demand to avoid waste and unnecessary harvesting - with agreements in place to supply selected retailers.
The aim is to strengthen the UK's food security. No pesticides will be used.
The public-private collaboration has been supported by a £2.5m loan from New Anglia Local Enterprise Partnership's (LEP) Growing Places Fund.
An investment platform developed by Abundance Investment has raised a further £3.8m.
More finance has come from CreditForce, Intelligent Growth Solutions and One Farm's directors.
Representatives from West Suffolk Council and New Anglia LEP and other investors were given a first look inside on Thursday, February 2.
Construction of the first phase began in autumn 2022 and is due to become fully operational in early 2023.
LEP chairwoman C-J Green said vertical farming would be a key contributor to the UK net zero target - with lower artificial nutrient requirements and shorter transport and supply chains.
Photo Courtesy of OneFarm