2,400 hectares under greenhouse cultivation
Added on 19 December 2022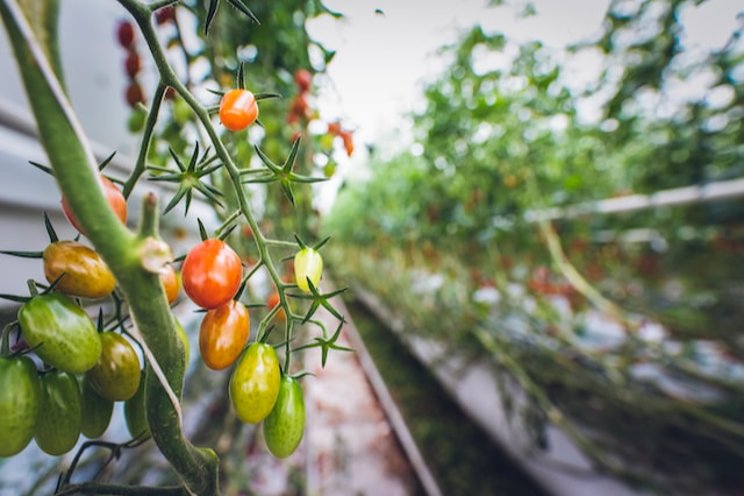 Asghar Rostami, the deputy head of the mentioned department for plant production improvement, said that Isfahan is in first place in the country in the development of greenhouse cultivation.
Regarding the area under cultivation, production and packaging, Isfahan has the first rank in terms of greenhouse products in the country, he reiterated.
According to him, the four-season feature of Isfahan is a very suitable feature for greenhouse cultivation.
Of course, the development of greenhouse cultivation is implemented in an area that has sufficient, stable and high-quality water, the official noted.
Products such as cut flowers, bell peppers, tomatoes, eggplants, and cucumbers are among the greenhouse products of the province, he said, adding that bell peppers account for more than 90 percent of production in this regard.
Regarding the export of greenhouse products from Isfahan, he said: "Currently, bell pepper has the first priority in exports and is exported to Eurasian countries, the Persian Gulf littoral states and Russia."
In recent years, the water crisis has caused serious challenges in Iran's agriculture sector.
To solve this problem, several solutions, including the implementation of pressurized irrigation projects and greenhouse cultivation, have been emphasized by experts and officials in this sector.
Iranian Agriculture Ministry's Greenhouse Development Program is one of the priority projects of this ministry which aims at increasing productivity, efficiency, and water consumption management in the agriculture sector.
Photo by Markus Spiske on Unsplash