LST secures further sensorGROW trials and files patent for nurturGROW
Added on 10 November 2022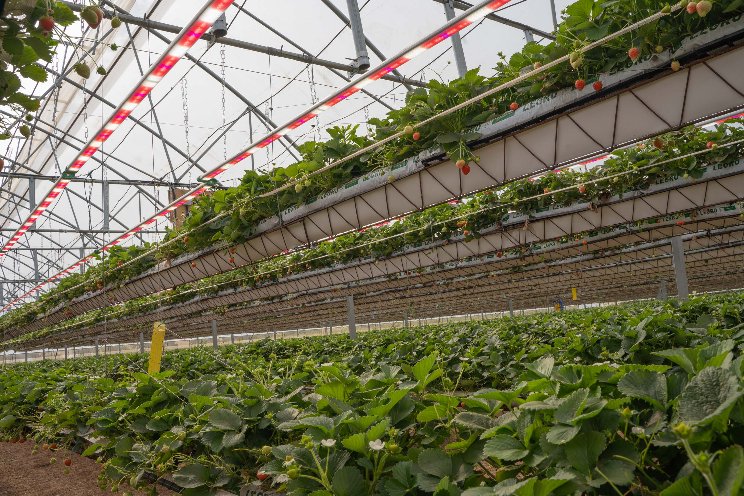 If successful, the contracts, including one with a leading UK brand of preserves, marmalades and associated products, could roll into subscriptions and be worth up to £167,000 in recurring revenues over a three-year period. These trials are in addition to the ones announced in September, with a potential value of up to £940,000. LST also remains in talks with a variety of other growers regarding sensorGROW trials.
Following its launch earlier this year, the all-in-one growing intelligence tool is aimed at giving indoor farmers better environmental control, with benefits including reductions in water usage, nutrients, fertilisers and energy while increasing yields, producing healthier crops and reducing waste.
LST has also filed a PCT patent with the Intellectual Property Office for its nurturGROW 'tuneable' luminaire, featuring its pioneering LED grow lighting technology.
The slimline designed grow light allows any indoor grower the ability to adjust both the lighting output to optimise energy costs and also adjust and precisely tune the light emission spectrums to suit a crop's growth cycle, which in turn allows the grower to choose the light recipe for a variety of crops. This level of control is achievable at the touch of a button through nine independent light spectrums.
Ideal for vertical farms and other multi-layer growth applications, nurturGROW is specifically suited for use in a closed, climate controlled growing facility and can maximise space, thanks to its lower profile and bespoke length. It can deliver an efficacy of up to 2.8 umol which aids reductions in energy requirement and lowers operating costs, while maintaining performance.
Simon Deacon, CEO and founder of Light Science Technologies, said: "We remain focused on growing recurring revenues by providing technology, data collection, advisory and maintenance services for the CEA market. Our product range is steadily expanding and we very much look forward to building on our recent momentum.
"We're experiencing strong growth as the sector looks to grow produce more intelligently and sustainably, as global food security becomes more of a critical issue. COP27 is seeking to put more pressure on governments to urgently adopt a shift in thinking to rebuild the broken food system; this in turn will only create more demand for products and technology that offer an energy and cost-efficient solution, reducing reliance on imports."