Empty office buildings are being turned into VF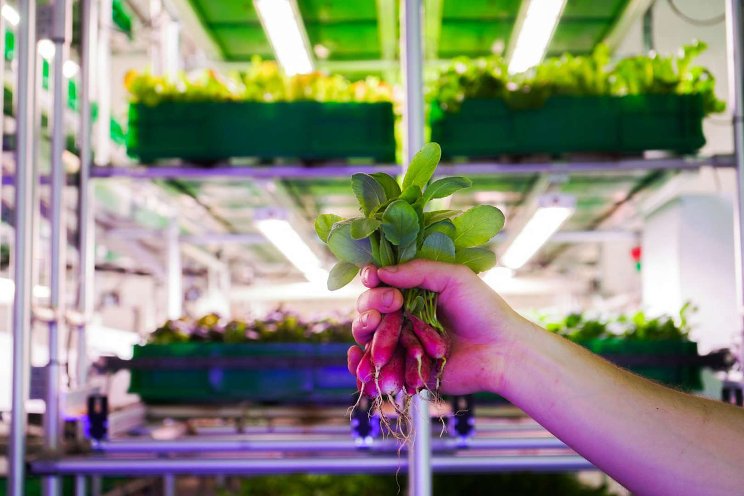 Potter, along with Tyler Baras, helped co-found the farm in Arlington, Virginia, where office vacancy rates reached 23.7 percent in the first quarter of 2023.
Although the Covid-19 pandemic drove workers out of their offices over three years ago, many office buildings still remain deserted. According to data gathered in 10 major cities, office usage rates just crossed 50 percent of pre-pandemic levels in late January, and these numbers seem to be stalling only a few months later. Nearly 20 percent of office space is empty across the United States, and some projections suggest that more than 300 million square feet of U.S. office space could be obsolete by 2030. The pandemic has shown that people are capable (and in some cases, in favor) of working in a remote setting.
With many folks comfortably working from home offices, many downtown high-rises serve as a looming frustration to landlords but also to local restaurants and small businesses that rely on office commuters to sustain business. So, many municipalities are trying to fill those spaces back up. In New York, city officials are transforming empty office buildings into apartments around parts of Midtown. Many other regions are also exploring this idea, including Washington, Los Angeles, Milwaukee, Chicago and Philadelphia. Although modifying an existing building is less expensive than rebuilding, turning offices into residential space can be costly, as most office spaces are laid out differently from residential buildings. But there are other options for these empty offices—such as farms.
Photo provided by Smithsonian Magazine