On Paprika Tasty Radio: Moleaer interview about nanobubble tech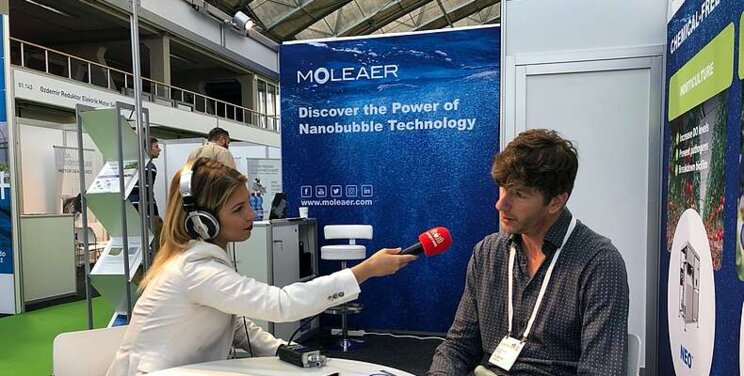 Michiel de Jong is Director of Business Development at Moleaer, and he is responsible for the EMEA region. Michiel told the story of how Moleaer started their first R&D project in Europe in 2019 and how they're now operating in almost 200 systems all over Europe for different types of crops and different types of growing solutions -not only in greenhouses but also outdoor production.
Moleaer is an American company based in California, and they are building nanobubble generation systems for chemical-free water treatment, providing sustainable solutions to dissolve more oxygen into the irrigation water, plus the added benefits of nanobubbles; improving water quality, suppressing pathogens, removing biofilm, improving nutrient and water uptake efficiency, increasing infiltration, and ultimately leading to better quality crop production.
Click here to listen to the full Moleaer interview on Paprika Tasty Radio digital platform.
Director of Business Development, EMEA Region

Source: HortiBiz