Norfolk purple tomato passes US milestone
Added on 14 September 2022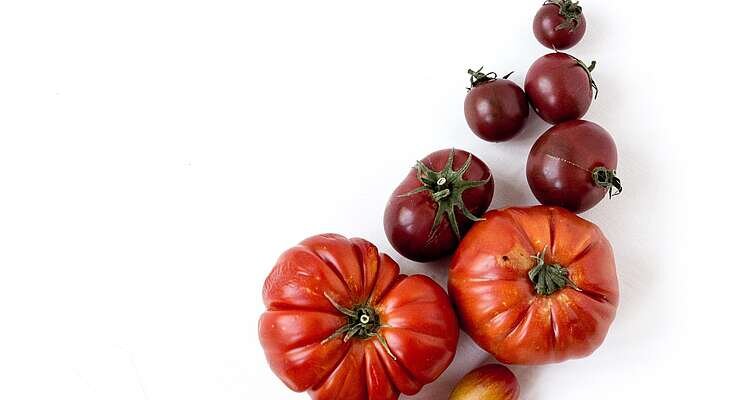 Researchers at Norfolk Plant Sciences Ltd - a spinout from the world-leading research institutes the John Innes Centre and The Sainsbury Laboratory - welcomed a decision by the United States Department of Agriculture (USDA) which helps clear the way for its tomato seeds to be sold there.
It means American gardeners should be able to grow the company's nutritionally-enhanced high-anthocyanin purple tomato from spring 2023.
The company - founded by Professors Cathie Martin and Jonathan Jones - is one of the UK's first GM crop companies and aims to commercialise their research into plants with enhanced health-giving compounds.
Professor Martin first developed the anthocyanin-rich purple tomato in 2008 by engineering a precise genetic "on switch," derived from an edible flower.
"This is fantastic, I never thought I would see this day. We are now one step closer to my dream of sharing healthy purple tomatoes with the many people excited to eat them," she said.
"The bittersweet thing is that the tomatoes will be on sale in America and not the UK as well. But the plus side is that by focusing on home growers we will be consumer oriented, and we will be able to get feedback and interest needed to develop other products."
Photo by Rezel Apacionado on Unsplash
Source: Fresh Talk Daily